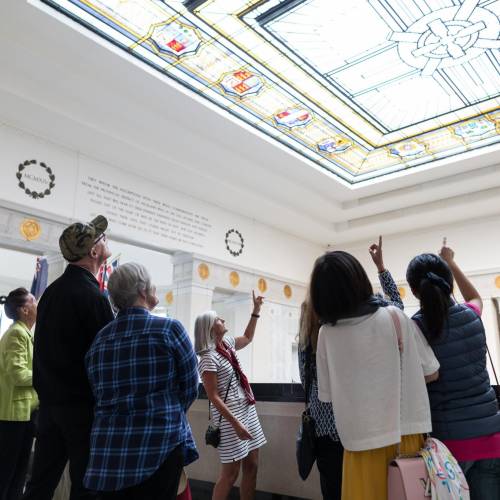 Join Auckland War Memorial Museum on this special tour marking the 150-year history of the Auckland Museum Institute and exploring some of the Museum's lesser-known stories.
As part of Auckland Heritage Festival, Auckland Museum Institute brings you this special tour celebrating 150 years of supporting Auckland Museum and the people of Auckland.
The tour looks at the history of the Institute, its commitment to lifelong learning and its connection with the people of Auckland and Auckland Museum. You'll get the chance to explore some things you don't normally get to see - including the view from the top of the Museum.
Tours are approximately 45 minutes long. There are two tours at each time, with 15 people in each.
To book your place on the tour please email: membership@aucklandmuseum.com
Last updated:
11 June 2019