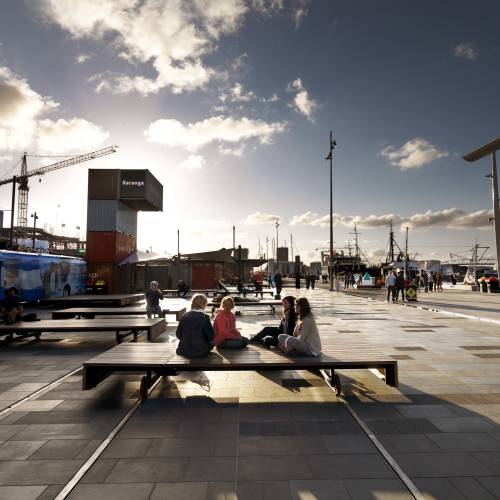 Karanga (the Maori word for welcome) is the landing point into Wynyard Quarter from the Wynyard Crossing. The large open space features art, steps down to the water's edge and is the perfect spot to relax and watch the world go by on the large wooden recliners.
Karanga Plaza is the western landing point for Wynyard Crossing, connecting the eastern waterfront with Wynyard Quarter. The open space makes it a popular location for events and it is the home of Karanga Kiosk, the hub for information on the Wynyard Quarter.
Bring a bike for free on most ferries and trains and enjoy a waterfront experience. 

Come into the city centre on public transport for as little as $2 each way. Find out more. 
Last updated:
26 June 2019