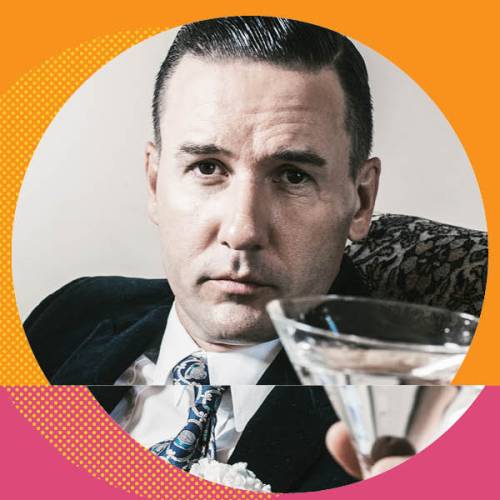 If your attention has been piqued by the glitzy fun and high sass of the world of cabaret, but you're not quite sure where to start with the Auckland Live International Cabaret Season, this is the guide for you. 
Central Auckland is set to light up with 18 evocative nights of razzle dazzle when the festival struts into town - let us help you decide which shows are just the ticket for you and your plus one (or two, or five...). 
The one for rock and roll fans
Got a vinyl loving, band t-shirt wearing friend that you not-so-secretly would like to impress? Wow them with your knowledge of the late and great masters of rock and roll when you take them to The Sound of Falling Stars with award-winning actor, singer, and musician Cameron Goodall (Sydney Theatre Company, The Lion King). Take an emotional journey together through the stories and music of Jeff Buckley, Elvis Presley, Kurt Cobain, and get full cred for discovering this show.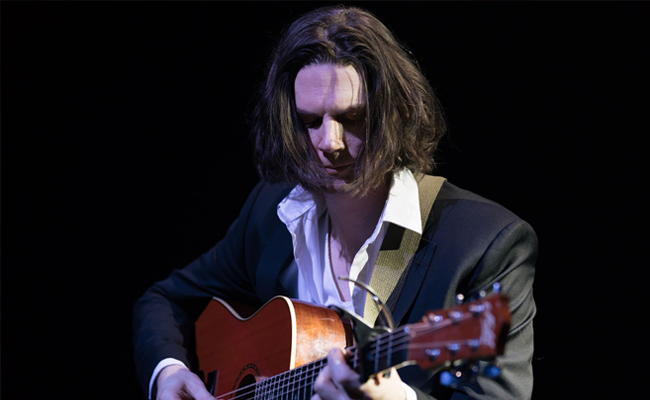 The one for Jacinda-maniacs
Caught up in the political moment and feeling like women can do anything? Go back to where it all began with NZ politics' original heroine, Kate Sheppard, in That Bloody Woman. Kiwi songbird Esther Stephens takes on the patriarchy and public opinion in a role that's radical, riotous and bursting with wit. 
The one for dancing queens
For epic 1970s vibes with none other than the Australian pop queen of the decade, Marcia Hines, at the helm, Velvet brings to life a divine discotheque fuelled by an exhilarating soundtrack. Get swept up in the scene of a glitzy nightclub reminiscent of New York's Studio 54 - where guests include a dreamy muscle man, hula boy extraordinaire, acrobatic wunderkind, and sizzling aerialist.
The one for NZ music lovers
If LOOP is their favourite record label and they hyperventilate when Fly My Pretties announce a new tour, they'll be in heaven with Paul McLaney's clever take on Shakespeare's timeless soliloquies in Play On. Local treasures will be taking to the stage and reimagining the classic works into a sumptuous feast of music and poetry. Joining McLaney on stage will be New Zealand music icons Ria Hall, Julia Deans, Mara TK (Electric Wire Hustle), and Laughton Kora, who has been part of some of Aotearoa's most impressive groups over the last two decades including KORA and now Kinetic.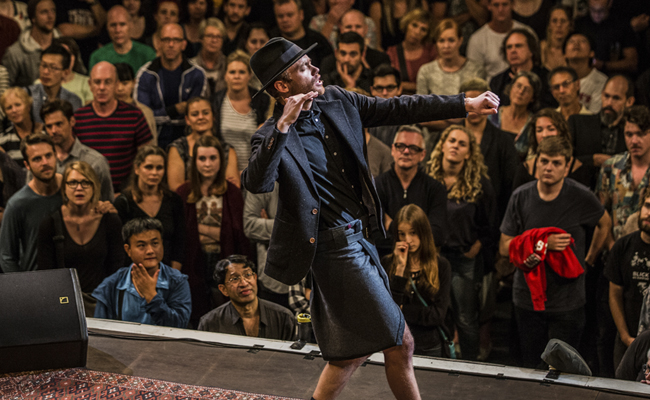 The one for old-fashioned romantics
If you're all about the simpler, classier times of the 30s and 40s, Cole is just the outing for you. Don your wingtips and top up your martini glass for a show capturing the nostalgia of yesteryear with the legacy of one of Broadway's most revered composers. The vintage sound of Cole Porter is brought back to life in an evening revisiting the quintessential glamour of old-Hollywood. The show unlocks Porter's bittersweet, hedonistic, and ultimately tragic tale, with award-winning cabaret star Michael Griffiths impressing in the lead role with his distinguishable flair.
The one for a night of debauchery
For a night of chaotic shenanigans and hedonism, be inspired by Starman. With a show that was given the blessing of David Bowie himself, Berlin's glamour animal and cabaret superstar, Sven Ratzke offers up a whirlwind adventure. Go inside the chaotic clubs of Berlin, climb to the rooftop of the Chelsea Hotel, catch a limo with Warhol, and roam Elizabeth Taylor's mansion in an illicit adventure to remember. Then see where the night takes you.
The Auckland Live International Cabaret Season runs 14 September - 1 October. Click through for more information on all of these shows and the rest of the spellbinding programme. 
Last updated:
23 November 2018