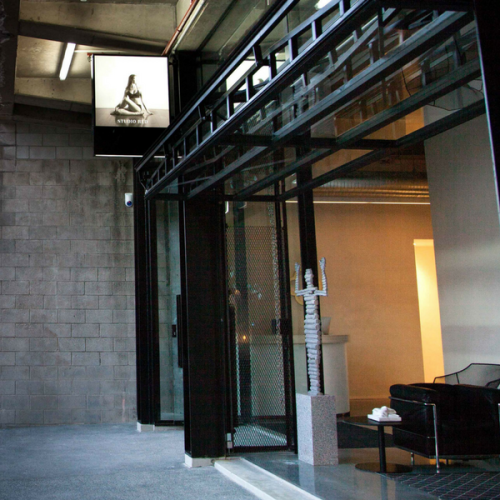 Nestled in the popular City Works Depot district, the impact of Studio Red is immediate. The artwork that embraces the entire entrance wall, the clean, crisp interior with a classy lounge-like ease, and Vicky Cullinane, founder and hot yoga enthusiast, who greets me into her renowned Auckland hot yoga studio.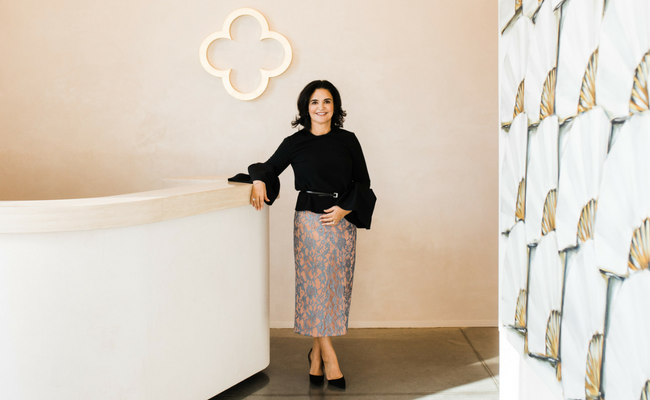 Vicky walks me through how Studio Red came to be. With beginnings in her own passionate practice of hot yoga, the studio was born out of a desire to set the bar high for teacher training and customer service in New Zealand. And she certainly has set the bar high, with the interior designed by the award-winning Cheshire Architects, flooring materials selected carefully for their high quality and a panel of deeply experienced teachers.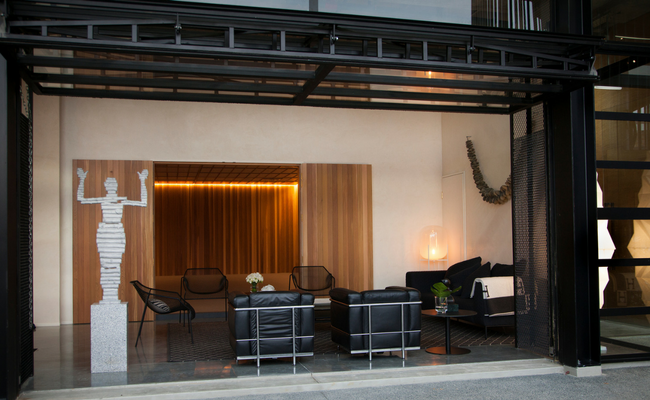 Even the changing facilities and overhead lighting features were designed for a luxurious experience. At Studio Red, no detail goes unattended.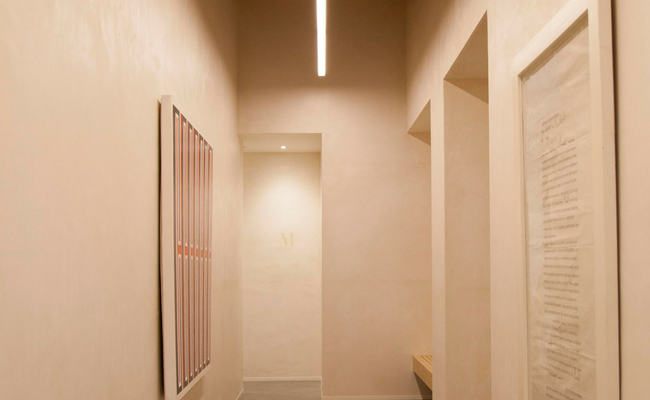 In this sense, Vicky and her team has created more than just a studio. They've created a sanctuary right in the middle of Auckland's bustling CBD. It's unsurprising then that the majority of Studio Red's clients are those who lead busy, full lives, and wants a convenient space where they can go to connect deeply with their mind, body and spirit. It's Vicky's goal to give this to her clients and more. She ensures that every touchpoint with her customers is a welcoming experience, from the moment you enter the sanctuary to the moment you leave with renewed energy. Even on her busiest days, Vicky makes a concerted effort to personally greet her customers as they flit through the doors.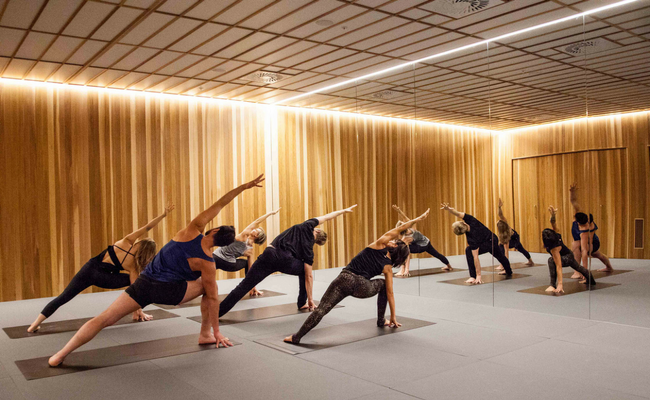 Come class time, I am introduced to yoga teacher Claire Robbie, who has taught internationally in a number of acclaimed studios. She led us through an hour of Red Fusion, Studio Red's signature hot yoga class. At every point, Claire took care to explain the poses, encouraged us to reach deeper and adjusted our alignment. Every Studio Red yoga teacher has their own unique style, which brings an element of something different to each and every class. There's no intimidation, no elitism here. That's the whole point of Studio Red – it's a world class hot yoga experience accessible to anyone and everyone. By the end of class, everyone had broken a gentle, detoxifying sweat. Everyone was glowing.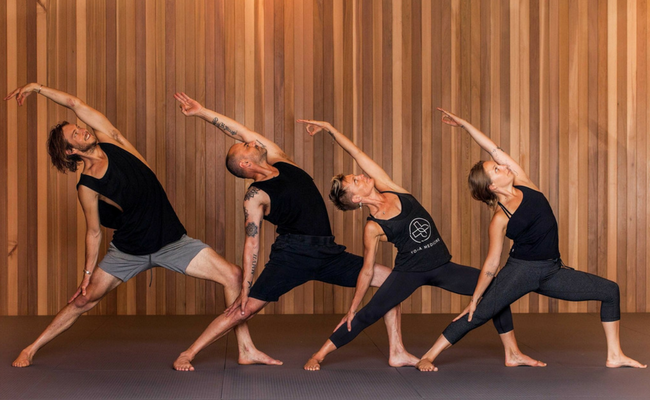 "The reason I do yoga is because I love the energy that gives you. It's the sort of energy you want to share. And I aim to share this with everyone that walks into Studio Red." Clearly, the energy at Studio Red has been widely shared because their evening classes commonly book out in advance. "We want to preserve the special experience of Studio Red classes by limiting each class to a maximum of 25 people." explains Vicky.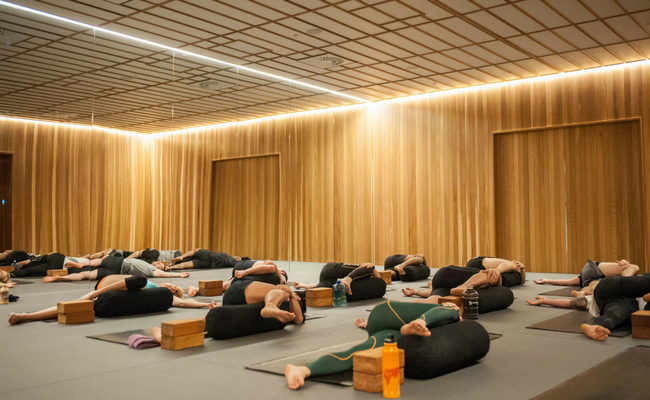 Refreshed and ready to tackle the rest of the day, Vicky leaves me with the motto she lives by and attributes the success of Studio Red to: the way you do anything is the way you do everything.
For more information, class descriptions, class timetables and pricing, please visit Studio Red.
Related articles:
Studio Red Yoga
Last updated:
05 September 2017