Nestled in a little street off Victoria Street is Hello Mister. In a nutshell, Hello Mister is the CBD-dweller's perfect quick and healthy lunch option. This cafe is mostly a weekday operation, open Mon - Fri from 10am - 4pm, and Saturday's from 10am - 2pm (to cater to those Les Mills-goers, I presume), and looks after those seeking a speedy or takeout meal.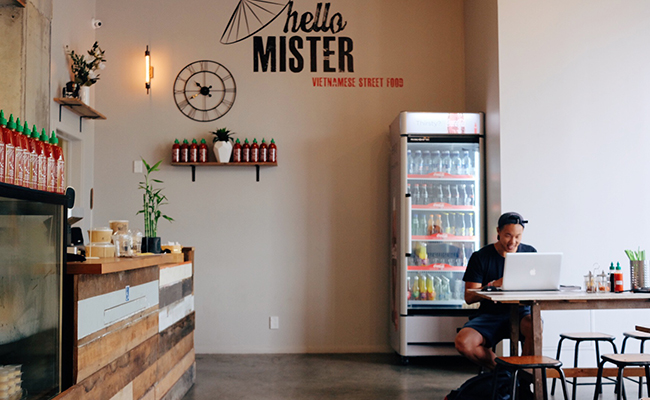 The cuisine is Vietnamese. They call it 'street food', I call it 'yum'. The menu is divided into four sections: Pho (self-explanatory), Mi (Bahn Mi rolls), Bun (noodle salads) - all of which come in large or small serving sizes to cater to different appetites - and my favourite thing on the menu, the 'Mister Rolls' - traditional rice paper rolls with a variety of traditional and modern fillings (think peking duck, crispy chicken, pork, prawn, tofu). They taste great and are healthy. They're also pretty well priced - only $3.80 each (or 2 for $7.00). In fact, the whole place is good value, with no one item on the menu costing more than $12.50. 
If you're in the area (or even if you're not - I am known to drive across town to get takeaway Mister Rolls several times a week), check it out!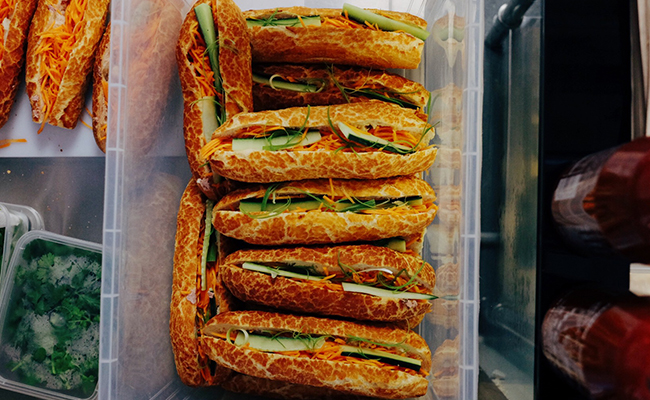 Hello Mister is located at 5b Hardinge Street. 
Full Disclosure: my cousin co-owns this eatery, so maybe I'm a little biased, but you can trust me on this one!
Last updated:
21 August 2020