Originally found on the streets of Hawaii, Poke bowls are a fresh and delicious meal to treat your tastebuds with. The traditional dish consists of freshly marinated fish served on a bed of rice and accompanied with salad toppings and sauces. Our list of favourites include a few who have also put their own spin on it. Which one will you be trying first?
Fiery Irie, $12.90 - $14.90 | Ika Bowl, Snickel Lane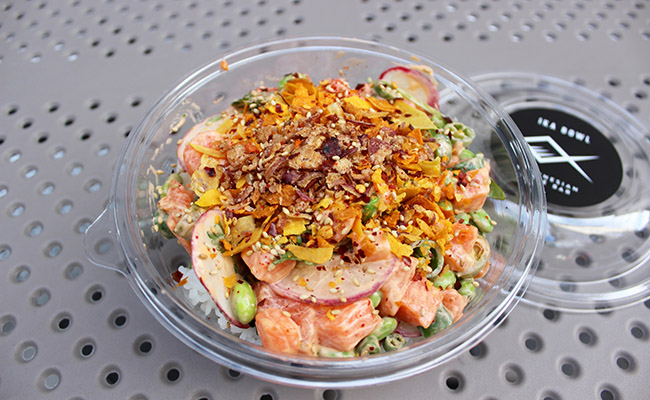 This welcoming hole-in-the-wall serves a range of different poke bowls – there's even the option to make your own creation. Our current favourite is the Fiery Irie with greens, rice, spicy sriracha aioli, pink radish, edamame, coriander, green chilli, kumara chips and king salmon. The island-inspired flavours are a popular take on this foodie trend and Ika Bowl promises good vibes and a full puku.
Cured Salmon Poke Bowl, $22 | Pollen, 55 Shortland St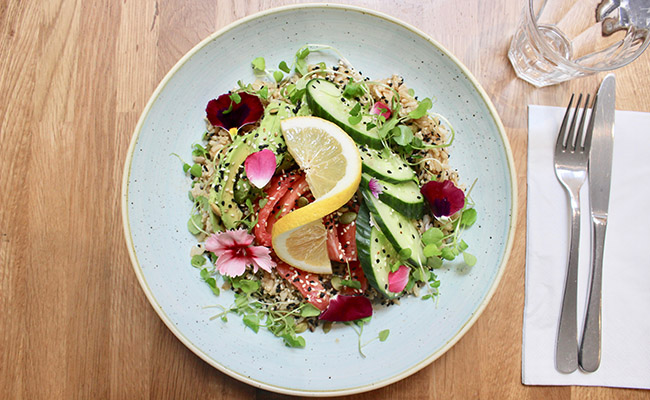 Pollen's polished poke bowl consists of a bed of brown rice, soy, cucumber, avocado, nuts and seeds. The meal features on the all-day menu (7am - 2pm), to ensure you don't miss your fresh fish cravings. Not only is Pollen's bowl a filling and nutritious option, it is also a feast for the eyes - topped with edible flowers, the dish is nutritious and Instagram worthy.
'Fowl play' Chicken Poke Bowl, $14.50 | Yeah Bowl, Britomart Train Station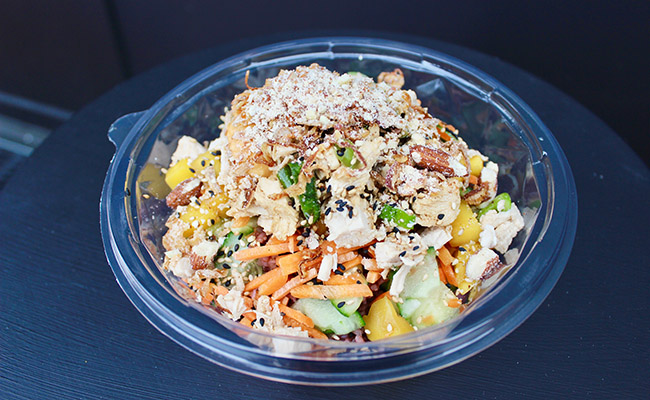 Constructed entirely from locally sourced ingredients, Yeah Bowl's chicken option is just as vibrant as it is delicious. The bowl consists of your choice of protein, salad, seasonal vegetables and in house sauces. We opt for the black rice and a range of garnishes that add flare and crunch to your meal.
Tofu Poke, $12.90 - $15.90 | Shaka Bowl, 5 High St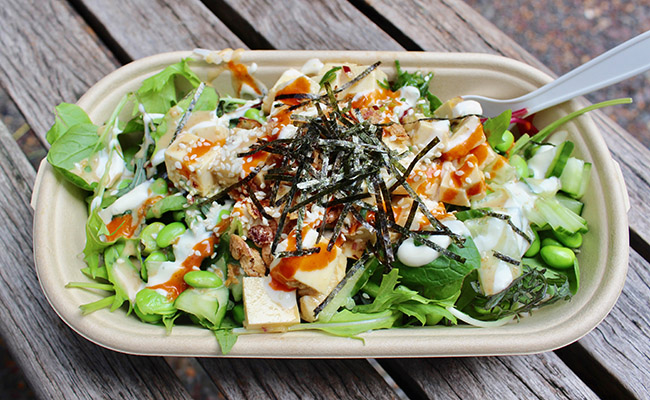 The friendly team at Shaka Bowl serve up trendy bowls of poke that are packed with flavour. The toppings and salads are flexible, meaning you can order exactly what you wish, just be sure to top your bowl off with a sprinkle of pomegranate seeds to add a pop of colour and crunch. As well as this delicious vegetarian option with tofu, Shaka Bowl offers fresh tuna and salmon; if you can't make up your mind, mixing up half and half is an ideal way to add variety into you lunch.
Sashimi Poke, $17.00 | Fukuko, 43 Tyler Street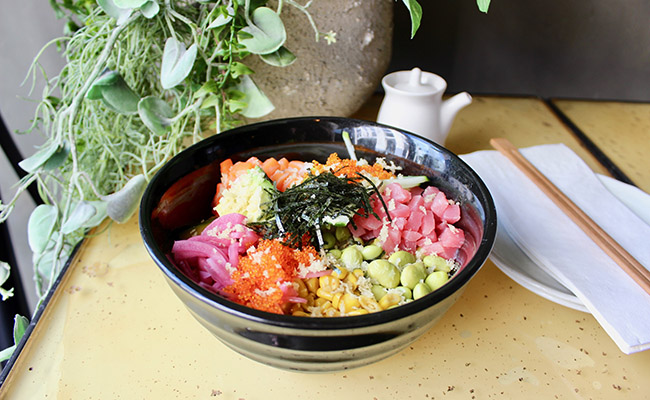 Fukuko's Sashimi Poke features salmon, tuna, furikake, edamame, sweet corn, red onion pickles, avocado, apple and tobiko. This full flavoured and exciting dish is made to impress and rouse your hunger.
Yum Yum Prawn, $13.00 - $16.00 | Poke House, 206 Victoria St West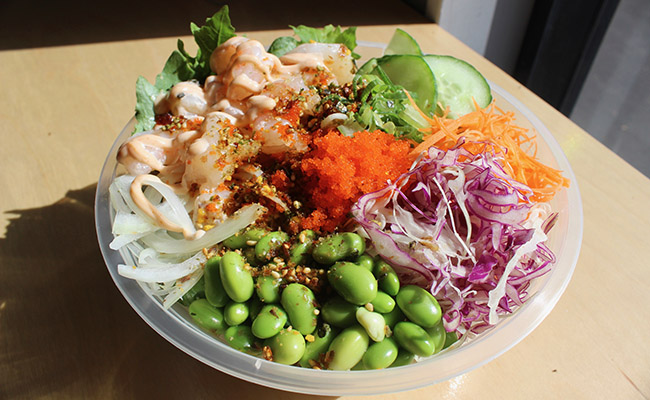 Drizzled in 'Secret House' sauce, Poke House's Yum Yum Prawn is unique and features prawns, carrot, cucumber, onion, red cabbage, edamame, masago and furikake. The juicy prawns make for a spontaneous lunch idea that bursts with flavour.
Tuna Poke, $19.00 - $29.00 | The Culpepper, Princes Wharf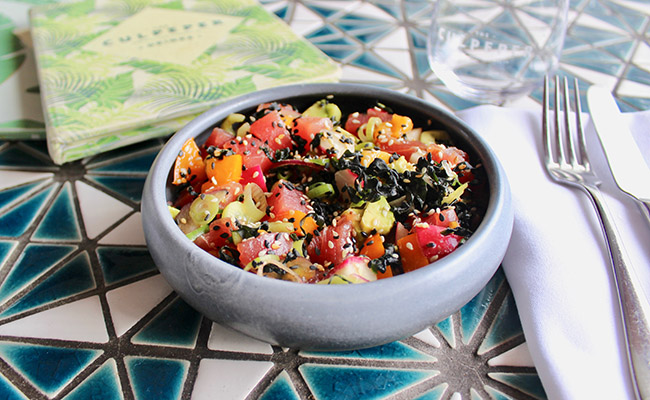 Simple and delicious, The Culpepper's Tuna Poke is marinated with rich and exquisite flavours. Accompanied by avocado, sesame and radish, enjoy a full flavoured poke bowl while relaxing on Auckland's beautiful Princes Wharf.
Last updated:
01 July 2019