How long have you been working at Saint Alice? 
I've been around since Saint Alice opened, back in November 2018.
What sets Saint Alice apart from other places along the Viaduct? 
It's got the vibe of a nice, chilled place, but people can also come here to party too. Saint Alice is great as it's somewhere in the middle of a bar and a restaurant. The whole menu - both food and drinks - focusses on simplicity, but everything is made to a really high standard.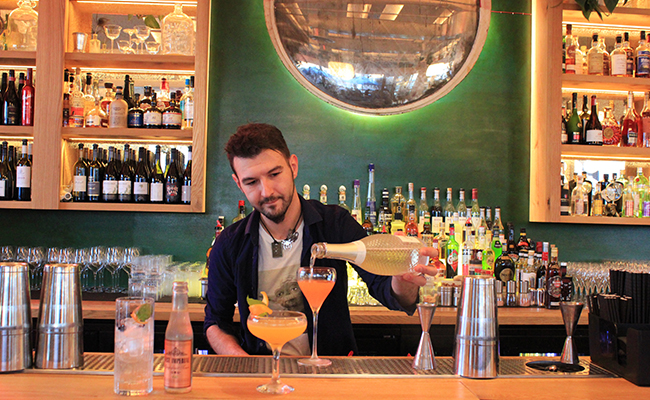 Emmanuele Foglio
What does Saint Alice offer in the way of drinks?  
We offer a nice range of drinks - there's something for everyone whether you prefer sweet, sour, stronger flavours... but again, we focus on simplicity with flavour. 
What are the most popular drinks on the menu? 
The most popular is the 'In Wonderland' cocktail, it features Absolut vodka, maraschino licquer, cointreau, passionfruit and rose syrup and pineapple pulp.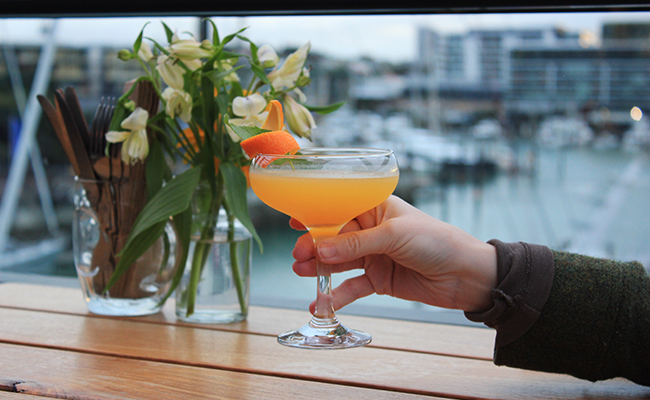 Cocktail in Chains
What is your most favourite drink on the menu? 
My favourite is the 'Cocktail in Chains' - it's kind of like a margerita - it features olmeca tequila, manderine napoleon, gallionao, amaretto, orange pulp and lime juice. 
Are there any new cocktails or drinks trends you see taking place at the moment?
New Zealand is importing many European styles of drinks, like gin, and [bartenders] here are improving their knowledge of all spirits. A trend is that bars are creating new flavours and putting their own twists or versions of things. [There is a big focus] on whatever you can see in the cocktail, rather than the taste at the moment too.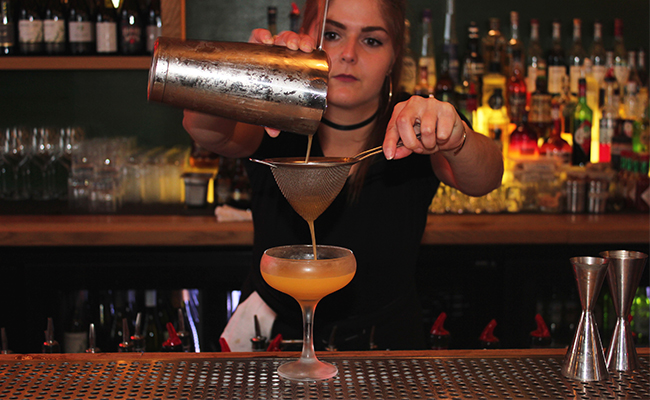 Does Saint Alice have a new winter cocktail menu coming up? 
Yes - we're launching one soon, you'll have to come and try it! It focuses on fresh seasonal fruit. We're working with the juices of fruit, like pear juice, kiwifruit juice for example, and mixing them with winter flavours like chocolate, cinnamon... We want to keep things fresh but with a winter twist. 
What other places in the city centre do you enjoy going to for a drink? 
Obviously Saint Alice is the best place! But I like Headquarters, Parasol & Swing, Soul Bar, those places are the great for views too. But there are plenty of other amazing places in the city centre with nice environments and settings. 
Where are your favourite places to go for a bite to eat in the city centre? 
My favourite place to eat is Euro, I love the food, the environment, the whole staff there are great.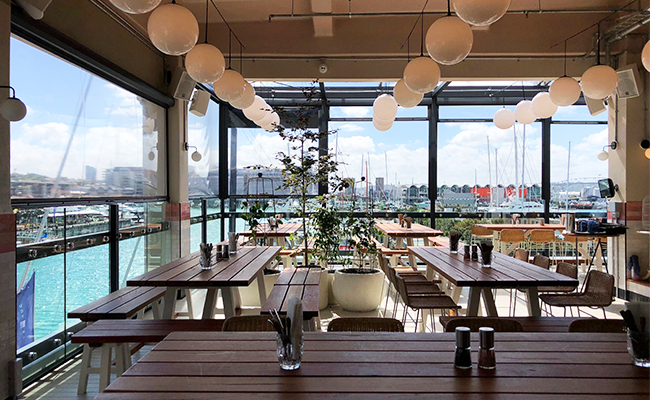 Why do you think the city centre is the best place to come for a night out or a drinks and catch up with friends?
Being close to the water is a great feature, it attracts a lot more people, but [it still seems] more chilled. That's a major pull for visitors and tourists - it's a great meeting point for everyone. 
Last updated:
27 June 2019