If you find yourself in a predicament when you want to enjoy a scrumptious meal at one end of the city centre but need to somehow get to the opposite side for an event, show or movie, this list of transport hacks and city shortcuts is just for you. With these tips, we'll make your life getting from precinct to precinct easier, so you can spend more time enjoying our great city centre.
Transport
Cycleways
There are a growing number of cycleways now connecting Aucklanders to their city centre making commuting for work or study easier and more enjoyable. Or why not bike into the city centre on the weekend to enjoy its amazing waterfront, or to meet up with friends. To see the cycleways that are closest to you check out the AT website.
Pedi Cab Bikes:
For those moments when you and the girls have gone out for drinks, lost track of time, and remember you're meeting the rest of the party at dinner across town 5 minutes ago. Turn up a fashionable 5 minutes late instead of 20 minutes as you zoom past fellow pedestrians on the back of rickshaw style bikes. The Bikeman offers these kind of rides in the city centre.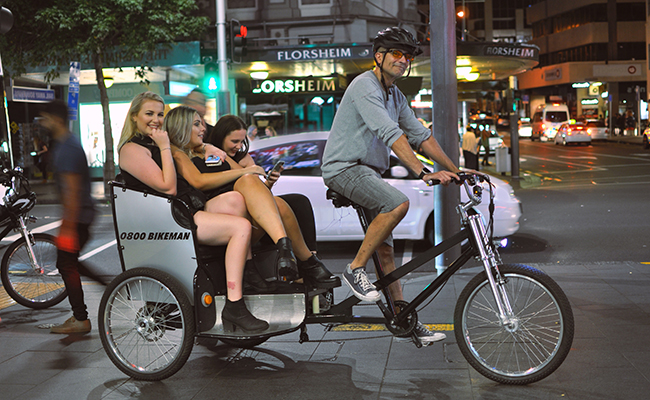 The Bikeman
Britomart Bikepark 
Now open inside the Britomart Carpark, you can now rent a secure, undercover spot to park your e-bike or push-bike by the month. With 80 spaces available, simply email parking@britomartgroup.org for more information and to secure your spot. 
CityLink Bus:
If you're in town for a show at the Civic but have been wanting to try restaurants like Miss Clawdy's or Baduzzi in Wynyard Quarter for ages, don't let the distance between the two areas stop you from enjoying both. Hop on the Red CityLink bus on Beaumont St, Wynyard Quarter which runs through Fanshawe St, then get off right outside the Civic on Queen St. Plus, with a HOP card it's only 50c for adults and the buses run at least every 10 minutes.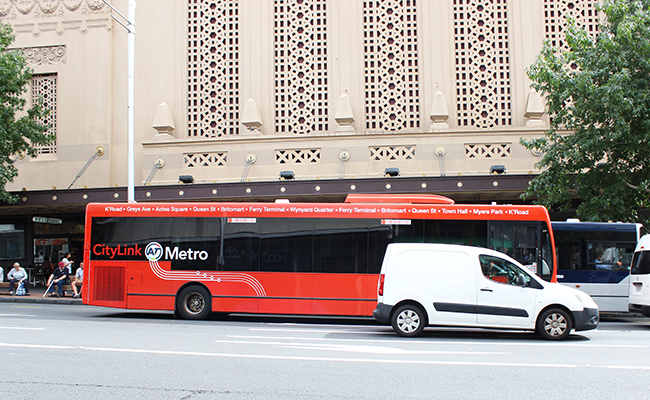 Hire an E-Tuk Tuk:
When you've got a friend from out of town visiting our beautiful city centre, hire a Kiwi Tuk Tuk to make both yours and their experience in the city that much better. Kiwi Tuk Tuk's can be used for everyday transport, but their intimate guided tours shine a special light on the city. Passengers will be exposed to some of the most iconic and interesting open spaces central Auckland has on offer. Just call them on 0800 885 855 to arrange a tour or hire.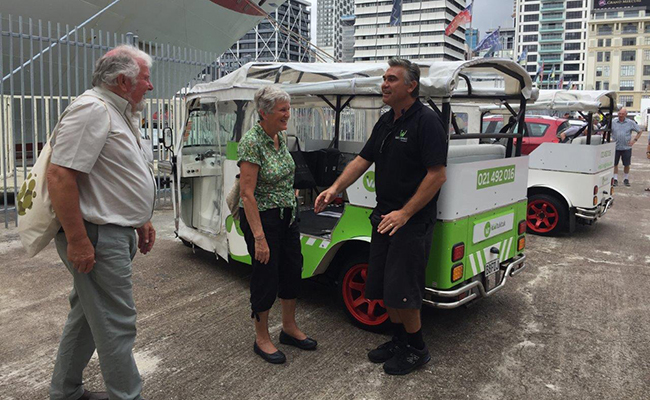 Hire a Bike:
There's something sweet about the feeling of fresh air brushing past you as you ride a bike. Adventure Capital bike hire can make this happen for you with their high-quality bikes. Hire for the day, grab a coffee at the waterfront, ride up to the art gallery to look at some stunning art, then head back down to Britomart for a delicious lunch all while getting in some great exercise.
Uber have also just launched a dockless electric bike sharing service. You can access the service via the Uber app, where you can reserve a bike and scan it to unlock. Each bike comes with a helmet and well as a front carrier basket and hands-free phone mount. The service is $1 to unlock and .38c per minute of use.  
Or jump on an e-scooter:
2019 has been the year of the e-scooter, with an influx of companies bringing their electric rides to the city, which activate with the tap from their respective apps. Along with their e-bike hire, you'll also easily find JUMP Scooters, which can be activated via the Uber app, as well as Wave and Flamingo scooters which make navigating the city streets quick, easy and fun. 
Charge your E-Bike:
Electric bikes are fast becoming the norm, they're a swift and environmentally friendly form of transport – great for getting you from A to B within the city. Big Street Bikers Rechargery is an electric bike charging station, conveniently located at 18 Viaduct Harbour Avenue, the perfect place to recharge if you need to get from Britomart train station to somewhere like Victoria Park or Wynyard Quarter.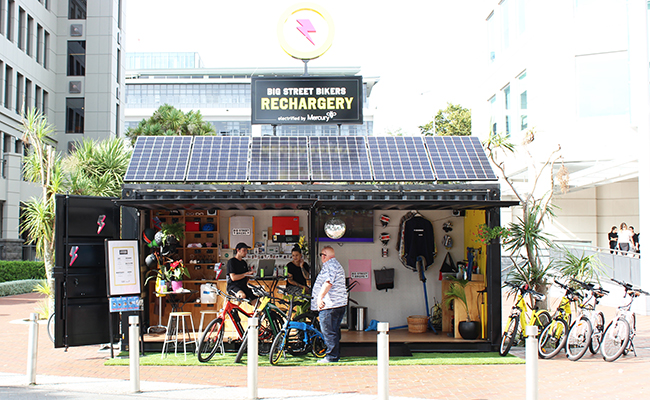 Walking Shortcuts:
Laneway shortcuts are great if you're pushed for time trying to make it to that Monday morning meeting. We recommend using Swanson Street to get from Queen to Albert (and vice versa) or using Fort Lane or Imperial Lane to cut through from Queen St to Britomart. They are also great if you're trying to avoid crowds too!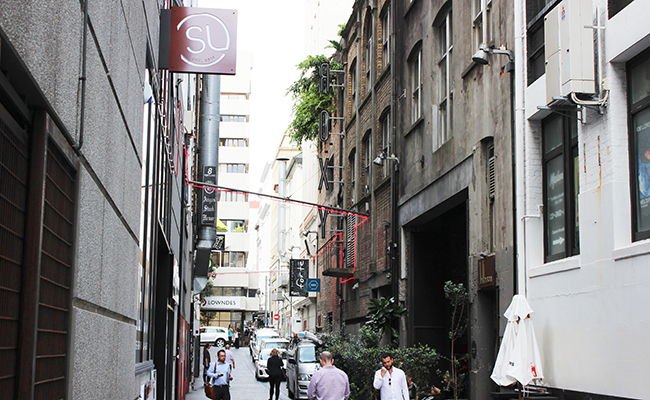 You'll definitely be thanking us later for this little short cut, if your making your way from Britomart up to Auckland Uni or your workplace, the best uphill avoidance you will find is through the Lumley Centre on Fort St. Use the lift inside the Lumley Centre which will take you from Fort St to Shortland St without breaking a sweat (open to the public Monday – Friday 8am – 6pm).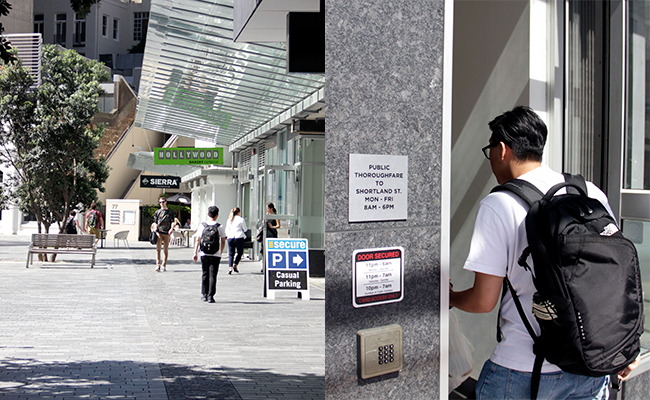 Meeting a friend for lunch at Federal Delicatessen would be an exciting part of anyone's day, but sometimes that walking up the hill from Queen St isn't so exciting. We have a couple of shortcuts to help you out; from Atrium on Elliot, use the escalators or lift to make your way out to Albert Street via the Crowne Plaza hotel foyer. From there take the stairs next to the AA building, 99 Albert St, and this will take you up to Federal St leading you straight to Federal Delicatessen.
Last updated:
12 October 2020