Serving up the best of both worlds you'll find dishes at Indochine Kitchen that hark to the authentic street food flavours of Hanoi, made with fresh, quality ingredients that transform your meal into a restaurant quality bite.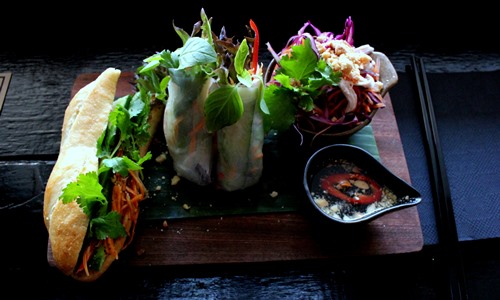 You'll be advised by the friendly staff that the banh mi here is the best in town. One bite of the freshly baked baquette filled with succulent roast pork, chicken pate and a kick of chili and you'll be convinced that it's definitely up there.
The delicate fresh spring rolls packed with Vietnamese mint, fresh prawns and dipped in a tasty citrus, sweet chili sauce are also a delight if you're after some light eating.
But it's Vietnam's national dish, the traditional pho soup, that is the highlight on this menu. Indochine take great pride in their pho and serve the soup Hanoi style with noodles, tender New Zealand sirloin beef and herbs in a signature slow cooked broth. 
Don't forget to wash your meal down with one of their fresh fruit juices or a glass of lychee, lime and soda, both of which transport you to an oasis of turquoise waters lapping on a sunny white sand beach.
The coffee is also made in traditional Vietnamese style, providing a chance for you to break away from your flat white and try something new. You'll also find specialty craft beers on tap along with a unique Vietnamese style cocktail list and fine French wines.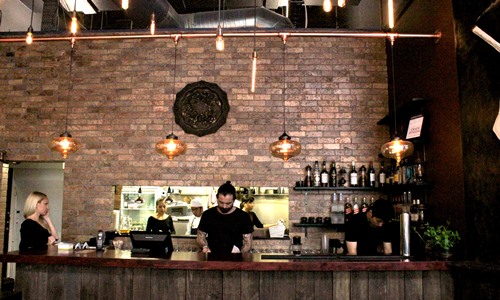 Park for $2 per hour at the Victoria St car park on evenings and weekends. Find out more.
Come into the city centre on public transport for as little as $2 each way. Find out more.
Last updated:
05 July 2021