Chom Na on Lorne Street brings the city a great spot to indulge in tasty Thai cuisine. 
With its close proximity to the Aotea Arts Quarter, this is an ideal spot to duck into with friends before a show or event. 
There's no surprises on this menu with the classic kaleidoscope​ of tasty curries - red, green, panang, mussaman and tofu - stir fries, hot and spicy soups and rice and noodle dishes - what will blow you away are the fresh, intense Thai flavours present in every bite. 
Something to note is that almost all of the dishes on the menu can be made vegetarian.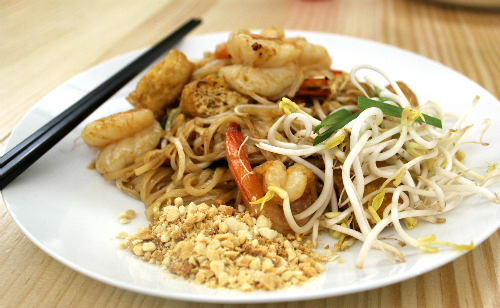 Park for $2 per hour at The Civic car park on weekends. Find out more. 
Come into the city centre on public transport for as little as $2 each way. Find out more.
Last updated:
21 August 2020