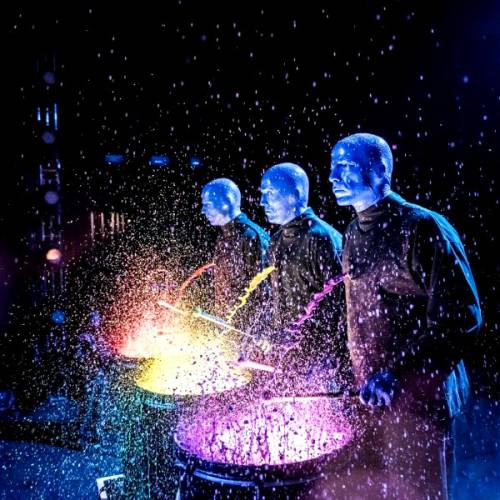 The wildly popular international phenomenon the Blue Man Group are heading to New Zealand for the first time as part of a new world tour. 
The acclaimed stage show, best known and recognised for its trio of bald and blue performers, will tour to Auckland in May of 2016. 
Blue Man Group combines comedy, theatre, rock concert and dance party; this show will feature classic Blue Man favourites, along with fresh new content. Now approaching their 25th year of creativity, this artistic group is continually updating and refreshing Blue Man shows with new music, fresh stories, custom instruments and state-of-the-art technology.
"When we first began creating performances centred around this innocent, curious character called Blue Man, we never dreamt where he would lead us.  We are so honoured to be able to share our show with the people of New Zealand and beyond."
Get ready for Blue Man Group to take you on an experience that defies categorisation, taking you on a journey that is funny, intelligent and visually stunning, culminating in the trademark Blue Man Group finale in an awesome party atmosphere.
Having performed their first show almost 25 years ago, to date, over 35 million people across 15 countries have seen one of the various Blue Man Group productions. 
Here's a taste of the uniquely impressive Blue Man Group: 
 
Park for $2 per hour at The Civic car park on weekends. Find out more. 
Come into the city centre on public transport for as little as $2 each way. Find out more.
Last updated:
17 June 2019