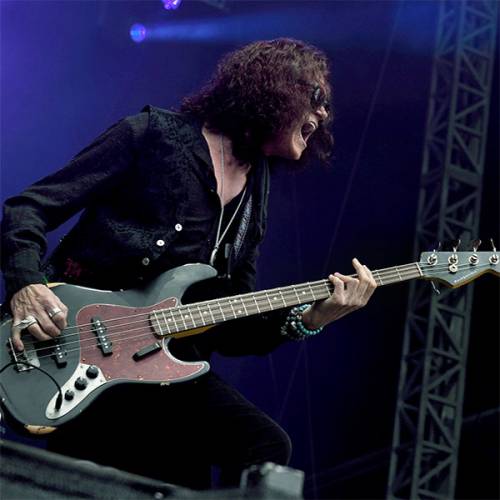 Glenn Hughes, the Voice of Rock, played his last concert with Deep Purple on March 15, 1976, at Liverpool's Empire Theatre. On that night, the UK bassist and vocalist walked away from one of history's truly game-changing rock revelation and never looked back — until now.
 
Auckland audience will witness one of the finest hard rock singer/ musicians of his generation fronting a mighty handpicked band live in concert, as he revisits some of Deep Purple's all-time greatest songs for the first time in more than 40 years.
 
When Hughes joined the Mk III line-up of Deep Purple in '73, the band, while maintaining their rock standing, took on a new music direction with the album Burn.  Tracks such as Mistreated and Burn quickly became classics, especially when their true power came through on stage. This was no more apparent than at the 1974 California Jam festival, with the band's biggest ever crowd, estimated at over 250,000.
 
On tour, Hughes' funk and groove leanings were pushing to the fore, and that process carried over into the recording of the Stormbringer album in the late summer of 1974. Stormbringer took shape blending rock, soul and funk in a way that was quite ahead of its time.  This was witnessed at Australia's Sunbury Festival in '75.  A further 5 city tour to Australia including a concert in NZ, later that year as Mk IV, was remembered by the band as a high point  - gorgeous weather and a stunningly successful tour.
 
With one of the heaviest repertoires known to rock, and with sound and lighting production values befitting the legend, Glenn Hughes' Classic Deep Purple shows are destined to write a new page in rock history.
Park for $2 per hour at The Civic car park on weekends. Find out more. 
Come into the city centre on public transport for as little as $2 each way. Find out more.
Last updated:
11 June 2019