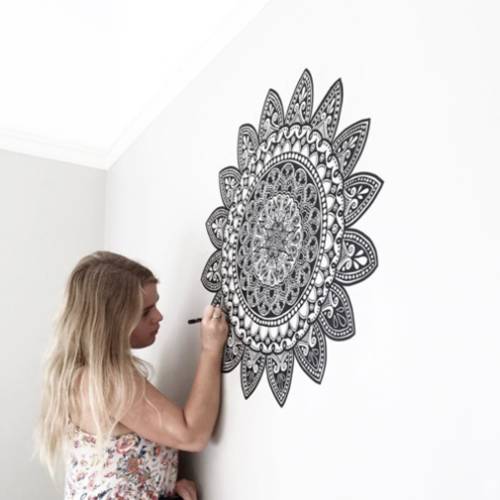 Pat Menzies welcomes the very creative Lizzie Snow to their Queen Street store.
Lizzie Snow is a 22 year old artist, working under her artist name 'fortyonehundred'. Inspired by mandalas and fractals in nature, Lizzie creates original artworks, murals, prints and products.
Visit Pat Menzies Shoes on Saturday 24 March to meet Lizzie and watch her create one of her mandala masterpieces. Buy a pair of Converse on the day and you can have an original 'fortyonehundred' design painted onto your new sneakers.
Plus, Pat Menzies will have a selection of Converse that Lizzie has custom designed to purchase with all proceeds going to Rainbow Youth. There will also be giveaways on the day for some lucky shoppers. Plus Shaky Isles coffee to enjoy while checking out the store!
Watch as Lizzie customises Converse sneakers live in store, and shop your next street style look from Auckland's most trusted name in footwear.
Get two hours of complimentary valet parking at Downtown Car Park when you spend $50 or more at Commercial Bay. Find out more. 

Come into the city centre on public transport for as little as $2 each way. Find out more.
Last updated:
12 June 2019