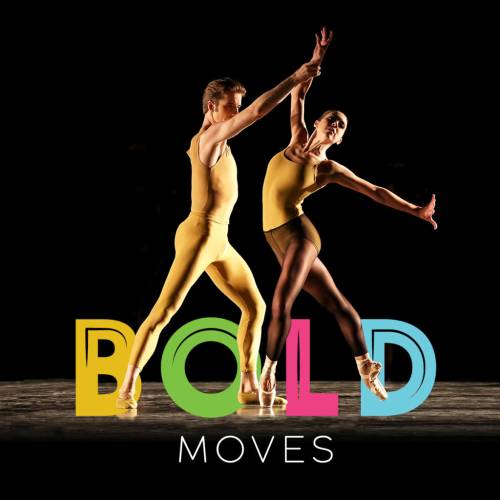 Definitive danceworks from three different decades, each piece in this magnificent mixed bill offers a rare glimpse into bold and boundary-defying choreographers who captured the zeitgeist through dance. 
The stage will be flooded with colour and light.
George Balanchine's Serenade is one of the few ballets that can truly be held iconic. Conceived in 1934, it is American ballet's founding document, the foundation on which all later works must stand and against which they will be judged.
Twenty-eight dancers are transported by Tchaikovsky's Serenade for Strings, moving through time and space in perfect patterns, architectural yet organic, supremely structured yet somehow free. Serenade has an inner light, a tranquility and a deeply felt emotion that has spoken to generations of dancers and audiences. More than 40 years after it was first staged by the company, the Royal New Zealand Ballet is privileged to bring Serenade back to our theatres.
While Serenade is all moonlight; William Forsythe's Artifact II is a blast of neon and strobe.
Created in 1984, the year that Forsythe became artistic director of Ballet Frankfurt, the full-length Artifact, of which Artifact II is the second act, was Forsythe announcing himself as a distinctive new voice in ballet. Serenade was Balanchine taking the aura of Russian classicism to his adopted home in the New World: fifty years later, Forsythe blew the cobwebs off European ballet with primary colour, Bach spliced with electronica, and a larger-than-life American athleticism.
Completing the line-up is a commissioned work by Andrea Schermoly, Stand to Reason, first seen in 2018 as part of the Royal New Zealand Ballet's Wellington-only Strength & Grace programme, celebrating female suffrage. The work is based on the pamphlet 'Ten Reasons Why a Woman Should Vote', published in 1888, in which women had to justify their right to political participation. Stand to Reason celebrates the tenacity of these brave women who won the vote in New Zealand. The RNZB is delighted to have the opportunity to share it with a wider audience in 2019.
Choreographers from three continents, sharing New Zealand stages this winter. You won't want to miss a step!
Credits:
Artifact II
Choreography: William Forsythe
Assistant to the choreographer: Thierry Guiderdoni
Music: J S Bach: Chaconne from Partita Nr.2 BWV 1004 in D minor, performed by Nathan Milstein
Stage, light and costume design: William Forsythe
Technical preparation: Tanja Rühl
Serenade
Choreography: George Balanchine © The George Balanchine Trust
Repetiteur: Patricia Barker
Music: Pytor IllyichTchaikovsky: Serenade for Strings in C, Op.48
Costume design: Barbara Karinska
Stand to Reason
Choreography: Andrea Schermoly
Music: Johann Paul von Westhoff, Marin Marais, Ludwig van Beethoven 
Lighting design: Andrew Lees
Park for $2 per hour at The Civic car park on weekends. Find out more. 
Come into the city centre on public transport for as little as $2 each way. Find out more.
Last updated:
08 August 2019