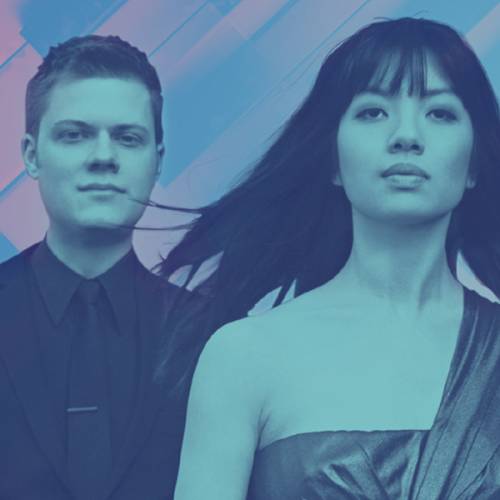 Exploding genre boundaries, Anderson and Roe are as much at home with Mozart as they are with Daft Punk.
Greg Anderson and Elizabeth Joy Roe have performed together since they were students at The Juilliard School. Championing great music – whether classical, jazz or pop - they exude wit and charm. Anderson and Roe tour extensively, release chart-topping albums and create music-films and videos enjoyed by millions. As The Washington Post writes, they are 'the very model of complete 21st -century musicians'.
The piano duo will perform both at the NZFestival  and Auckland Arts Festival. For their New Zealand debut, the duo offer two dynamic programmes that either explore the explosive energy of two pianos or the rich intimacy of four hands playing a single keyboard. Pairing Bernstein and The Beatles, Gluck and John Adams, Stravinsky and Leonard Cohen, Anderson and Roe re-frame five centuries of classic music with consummate skill and artistry.
Park for $2 per hour at The Civic car park on weekends. Find out more. 
Come into the city centre on public transport for as little as $2 each way. Find out more.
Last updated:
11 June 2019