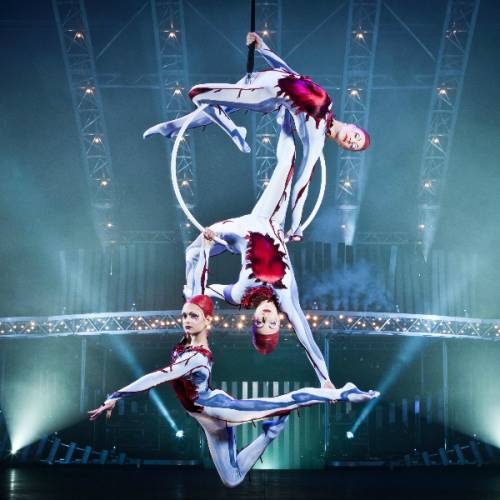 Cirque du Soleil is returning to New Zealand with Quidam, one of the company's most loved, classic shows. The Quidam arena tour will commence in Auckland on February 5, 2016. 
Since premiering under the Big Top in Montreal in 1996, Quidam has captivated millions of people across five continents. Now Quidam has embarked on a new journey, with the same spell-binding production being performed in arenas around the world. The international cast features 46 acrobats, musicians, singers and actors who present a showcase of spectacular aerial feats, astonishing human agility, and heart-warming emotion.
Quidam was first seen in Auckland when it was presented under the Big Top in January 2005. After almost 20 years of travelling the world, this New Zealand tour will mark the final chapter of Quidam.
Young Zoé is bored; her parents, distant and apathetic, ignore her. Her life has lost all meaning. Seeking to fill the void of her existence, she slides into an imaginary world - the world of Quidam - where she meets characters who encourage her to free her soul.
From a group of 20 street performers at its beginnings in 1984, Cirque du Soleil is a major Québec-based organization providing high-quality artistic entertainment. The company has 4,000 employees, including more than 1,300 artists from more than 50 different countries.
Park for $2 per hour at The Civic car park on weekends. Find out more. 
Come into the city centre on public transport for as little as $2 each way. Find out more.
Last updated:
17 June 2019