If there's something to celebrate in your office, be it a birthday, anniversary, or business achievement - great food is always the best way to enjoy these moments. In the heart of the city we are spoilt for choice with an array of delicious eateries that have just what you need for an amazing morning tea spread.
Pear and Cinnamon Cake, From $60 | Amano, 66-68 Tyler St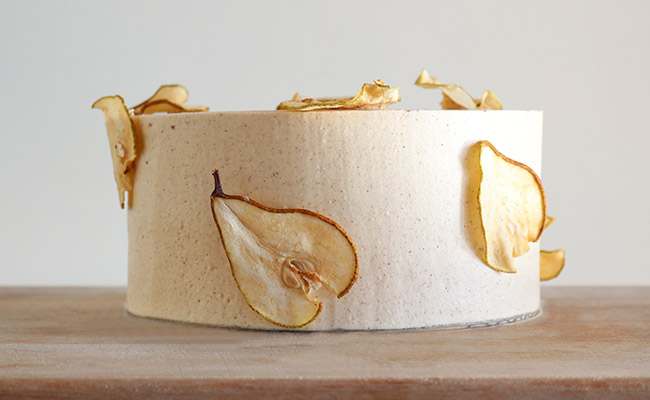 Amano's baking game doesn't just stop at the cabinet, they also have a gorgeous range of cakes available to order for special occasions. Of the various cake options available, our favourite has to be the Pear and Cinnamon cake, a delicious, yet light flavour combination that is beautifully decorated with slices of dried pear on the side. So. Good.
Platter, from $50 | HeavenScent Food Co, St Patricks Square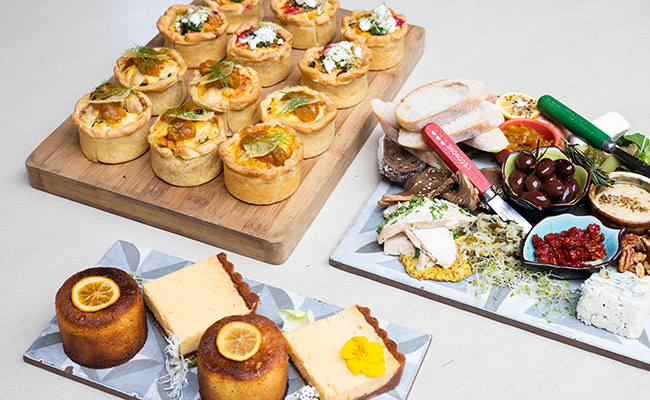 HeavenScent Food Co platters are easy to order and an office pleaser for your next event. They put together the perfect platter full of all your finger food favourites and more. The colourful, elegant and delicious platters allow people to pick and choose what they'd like to eat, ensuring everyone has a satisfied tummy. Plus they do a range of sweet treats and cakes to order too!
Lemon Almond Cake, $35 | Scratch Bakers HQ, 5 Graham St
Scratch Bakers HQ has you sorted for all things delicious and baked in-house. Their cake menu will leave your mouth watering, especially the Lemon Almond cake made with mascarpone and lemon curd that has the perfect amount of sour and sweet. Be sure to give the talented team at Scratch Bakers 24 hours notice for your cake order.
Kapiti Cheese Board, $17 | The Kapiti Store, 19 Shortland St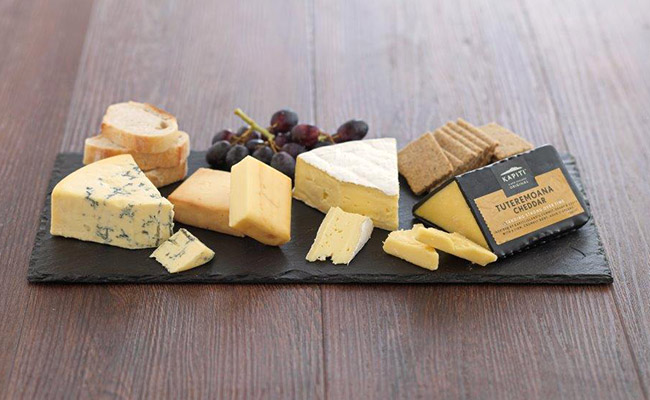 If your office has more savoury-inclined tastebuds, head to the Kapiti Store on Shortland Street and grab a cheese board or two for all the cheese lovers. A $17 cheese board comes with a selection of 3 flavour packed, creamy cheeses that will go down an absolute treat.
A variety of Pastries and Savouries, prices vary | Pandoro, 75 Queen St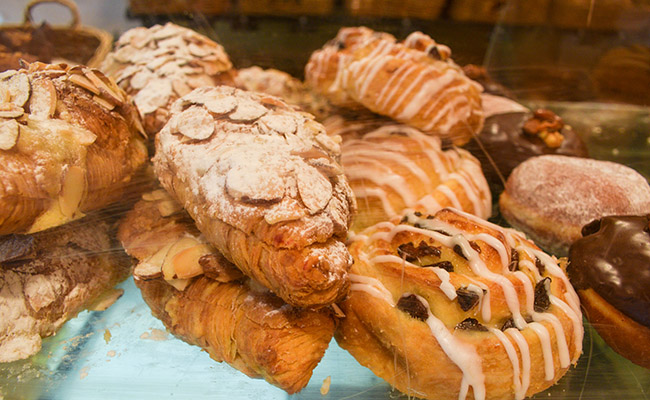 For a bit of pick n' mix, Pandoro has some beautiful, buttery and flaky pastries, as well as some tasty savoury options. Choose what you want from their extensive catering menu which includes pain au chocolate, apricot danish, pecan brioche, bacon & egg quiche, mince savouries and more. Make sure you secure your order by 3:30 the day before.
Raw Organic Carrot Cake, $95 | Little Bird Unbakery, 14 Customs St East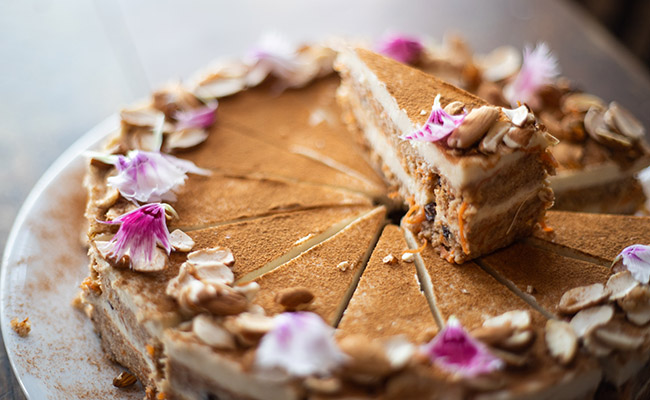 For a guilt free, yet delicious celebratory cake head to Little Bird Unbakery in Britomart. Made from only the good stuff their Carrot Cake is raw, vegan, organic, gluten free, soy free and with no refined cane sugars. For one of these lovely delights make sure you order 3 days in advance.
Walnut and Chocolate Cake, from $40 | Scarecrow, 33 Victoria St East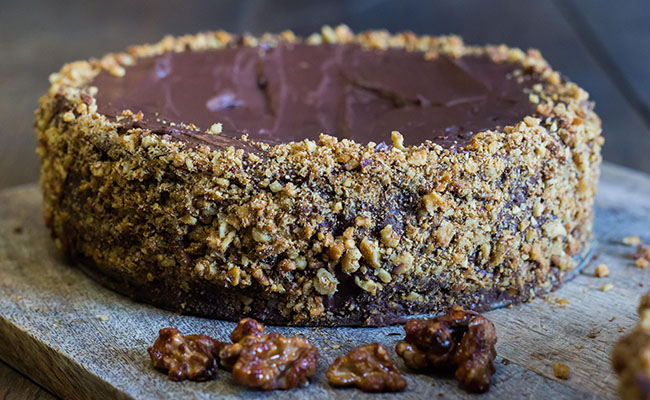 If you've been waiting for an excuse to try some of Scarecrow's catering options, an office morning tea is the perfect occasion. Scarecrow have platters, sandwiches, and salads available, but we can't go past their lusciously moist Walnut and Chocolate cake. It's one of those little pleasures we know you and the whole crew will love.
Variety of treats, from $15 | Rude Boy Deli & Eatery, 34 Sale St
Left things to the last minute? No problem - Rude Boy has you sorted. With a very large and colourful cabinet full of sweets and savouries, there's plenty of aesthetically pleasing nibbles to pick from. Some of our favourites include the coconut caramel slice and snickers bar slice. As an added bonus they have vegan and gluten free treats too.
Last updated:
25 June 2019