Are you ready for some really delicious vegetarian and vegan food? We're here to help. 
Whether you've recently taken the plunge into a green, whole-food or vegan lifestyle or perhaps you're just wanting to be a 'vego' next time you're out and about, here are our recent favourites for completely delectable vegetarian fare in the central city. 
$10+ 
Revive Café
This is the place to go when you're really hungry - with a full vegetarian rotating menu and delicious vegan specials there's always something new to try.
Try: One of the hot pots - these are irresistible, and always fresh. 
This is a great spot for vegetarians looking for lunch with a colourful range of unique vegetarian sushi and japanese dishes. 
Try: The deep-fried sticky rice balls - one bite and you'll be hooked. 
These
 are good old American style burger bars 
that boast brief but brilliant menus of golden hand-cut fries, burgers, and shakes. 
Try: The show stopping crumbed portobello burger - it's totally essential for your vegetarian wheelhouse.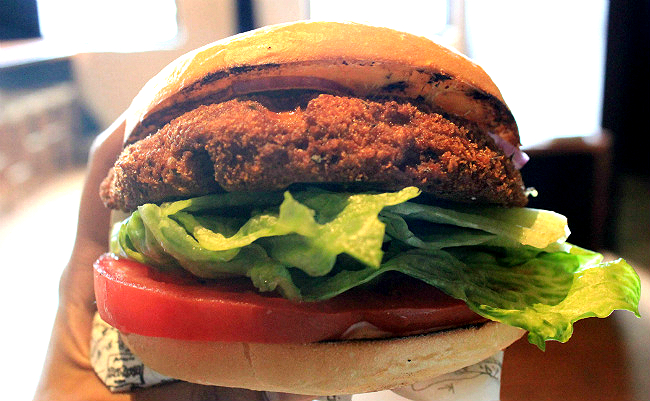 The portobello vege burger in all its glory. 
$20+
Lord of the Fries
If you're looking for fast food with a difference then thus much loved Australian ethical food restaurant is right up your alley. Their main course of fries are matched with great tasting vegan and vegetarian burgers and hotdogs. This Queen Street hot spot is the place to go if you're looking to end your week the right way.  
Try:
 Check out their Chicago style hotdog which packs in a LOTF veg sausage which is then piled high with traditional hotdog fixings including crunchy pickle, relish, peppers, a generous drizzle of mustard and a dusting of celery salt.
Along with picking up your coffee fix for the day Chuffed offers thoughtfully made vegetarian breakfasts that are great for sit down meals or on the go. 
Try: The vegan bircher muesli with Raglan coconut yoghurt, LSA, chia, vanilla poached stone fruit or for something more savoury try the mixed mushrooms with kale and nori butter on rye toast. 
Scarecrow
This incredible central city grocer and café just does everything so well. With fresh, local produce and delicious vegetarian and vegan options it's hard not to pop into Scarecrow every day. 
Try: This is a rotating menu but the vegan gallette and the vegetarian sandwiches (like the caprese with fresh mozza) with tasty side salads are a favourite. 
It's all in the name. When you're in need of a real health kick that doesn't compromise on flavour try this much-loved café on Vulcan Lane. Not only can you get a satisfying salad but RP has a tempting selection of hot vegetarian food. 
Try: The falafel wraps with a fresh side from the delicious salad bar.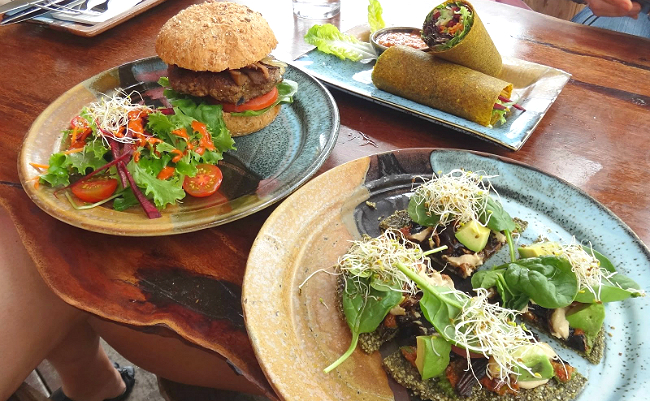 The vegetarian banquet at Raw Power
The Sugar Club
Looking for that breath-taking fine dining option that will melt your taste buds? Then make sure you check out The Sugar Club's special vegan degustation menu, which is available for lunch and dinner services.
Try:
Their mouthwatering miso-baked Aubergine with medjool dates, crispy buckwheat and mango dressing. 
One of the rare restaurants to offer a full vegetarian menu - not just a few options - Soul Bar will even create fully vegan dishes for you and your clique.
Try:
 The crescenza and sweetcorn tortellini with honey, rosemary and butter sauce 
and the roast carrot, parsley and goats' curd salad.
One of the pioneers of thoughtful vegetarian food in a fine dining setting, The Grove updates its menus with the changing of the seasons. Chef Benjamin Bayly also offers a full vegetarian tasting menu of nine dishes. That's right my friends, nine. 
Try: Heading to The Grove on a Monday for the Chef's menu - call ahead to let the restaurant know that you are vegetarian or vegan and for $65 the kitchen will create five glorious courses just for you. 
Cassia
This
is the 2016 Metro Top 50 Restaurant of the Year and an incredible option for a special night out with your vegetarian.
Try: The seasonal vegetable curry - made with a mouthwatering Kerala (South Indian) style sauce.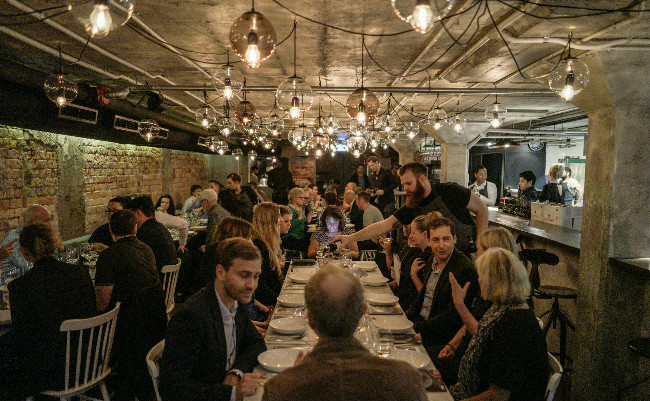 Cassia is incredible setting for dinner. 
For Dessert 
Miann
​This
fantastic Fort Street dessert menu offers a number of delicious desserts to suit many dietary restrictions. 
Try: There's always a new vegan option on the a la carte dessert list - a current 
favourite
 is the delicious coconut 
saigo
 creation with peaches and popcorn. 
Giapo
If you are in search of a sweet, over-the-top treat there is no better place than Giapo. ​
Try:
The vegan cookie chocolate chip icecream - it's incredible. Note: Let the server know you're vegan as surprise toppings are added once you've made your icecream pick.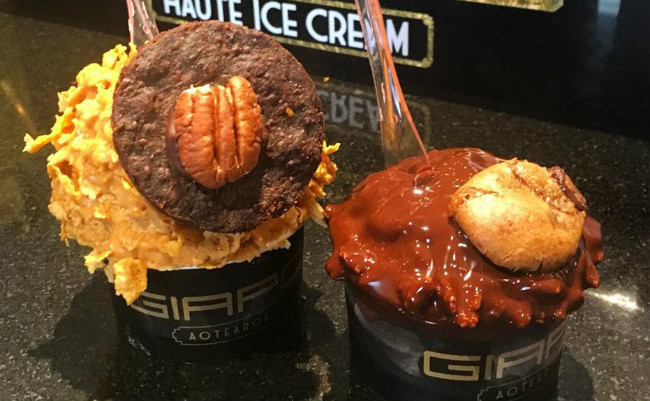 The vegan choc chip icecream is on the right - please note the chocolate sauce on top might not be vegan. 
Last updated:
21 August 2020