Tyler Street Garage has relaunched as TSG with regular live music and delicious pizza by the slice.
With this relaunch comes a new name, a tasty new menu, and a new focus on live music. 
TSG Live will be a hub for bands, musicians and top local DJs, offering great entertainment throughout the week - and a menu to match the vibrant music.
TSG chef Mauro has designed a menu based on Italian street food and old family recipes, led by Roman-style pizza slices - available by the slice or in a sixteen slice slab for groups. 
It's a laid back, affordable space with a menu that lets you start with $5 slice and add on things like arancini, bruschetta, croquettes or mozzarella bocconcini; perfect for quick lunches on the run or afternoon drinks that turn into dinner.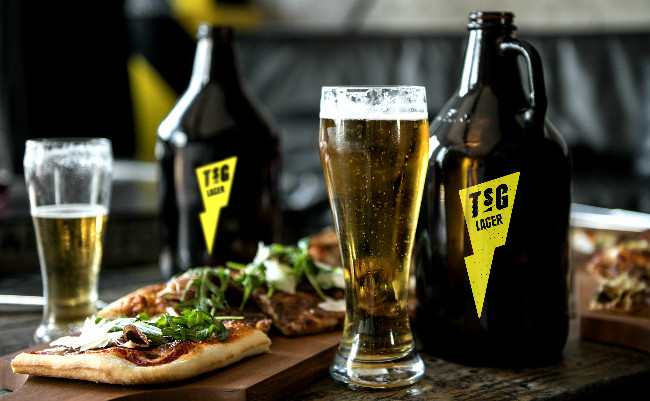 Check out some of the highlights from the menu: 
Large pizza planks (perfect for a big group - they serve 15) 
Pizza by the slice ($5) 
Takeaway pizza available 
Authentic Home made recipes from Italian exec chef Mauro 
Hand made pastas made on site. 
Complete new cocktail list 
Cocktails available by the glass or carafe
$10 beer and pizza combos 
Group meals - pizza planks with beer growlers
Last updated:
21 August 2020