Every Saturday morning, the La Cigale Market turns Britomart's Takutai Square into a Parisian Paradise. Start your morning stroll with a fresh juice, smoothie or warming coffee and try some French pastries, fresh bread, fruit and vegetables right in the heart of the city.
Here's your guide to the stallholders and what's on offer...
La Cigale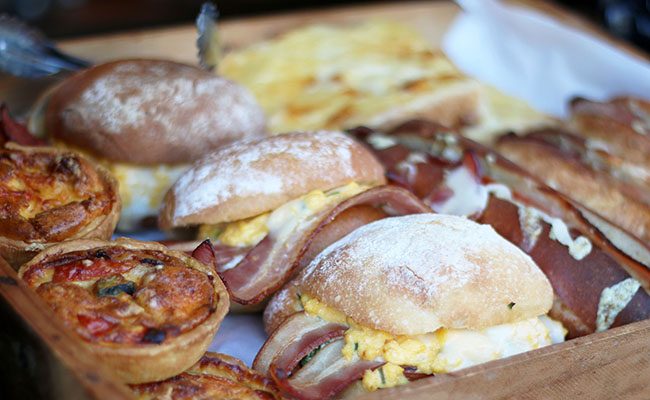 Bringing you all your French favourites – croque monsieurs, almond croissants, and pain au chocolat.
Aotea Organic Coffee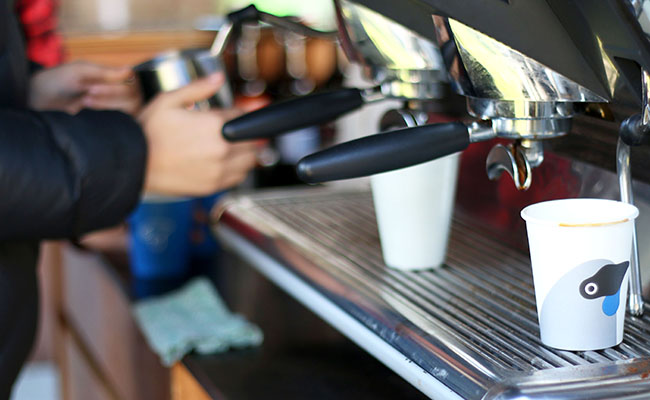 The team uses fresh and delicious Kokako coffee beans to cure your morning coffee cravings.
Bacon Brothers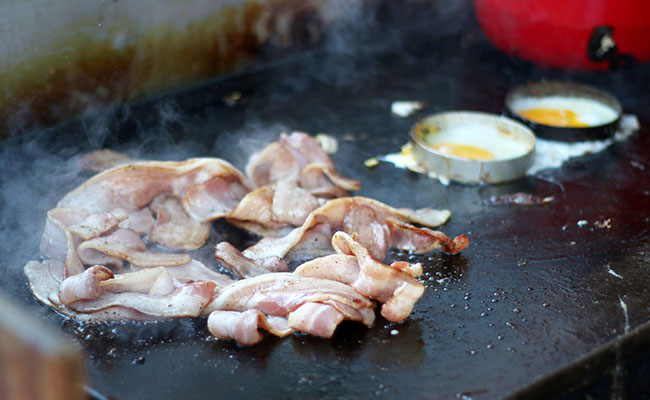 Try some of the most delicious bacon creations around using free range and organic locally sourced produce.
Hermon Bagels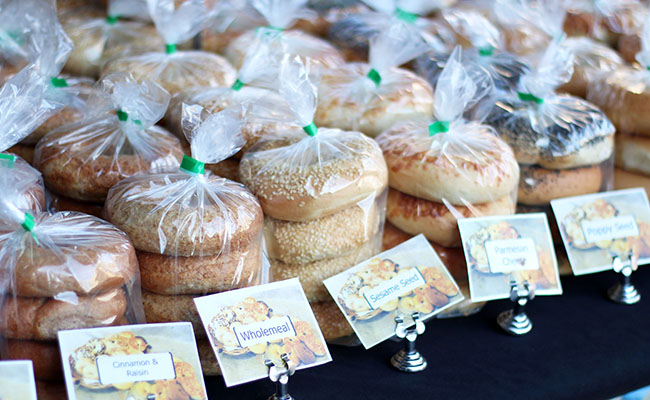 Start your day with a bagel beautifully made in the traditional way. Or try some Hermon crunchy and moreish bagel crisps, or mini bagels.
Karapiro Prime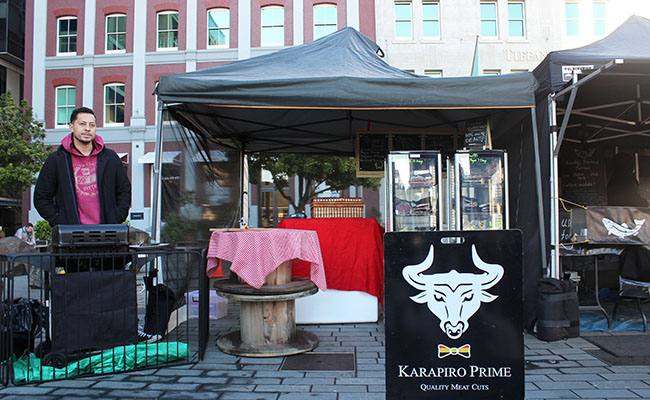 Karapiro Prime brings you succulent and flavour packed export grade beef and lamb right to Britomart for you to take home and enjoy with your family. All the products are organically farmed and grass fed, adding to the beautiful flavour. They also offer a 3 for $29 special for all Britomart Market goers.
Blitzd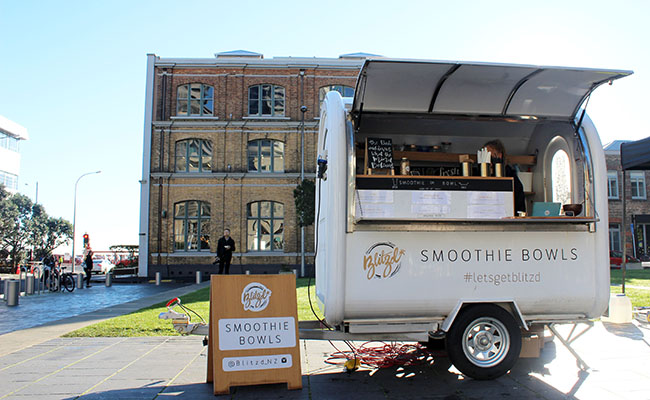 Blitzd serves delicious smoothies in a cup or bowl, topped with crunchy homemade granola. All vegan, gluten free and dairy free.
Sweet As Crepes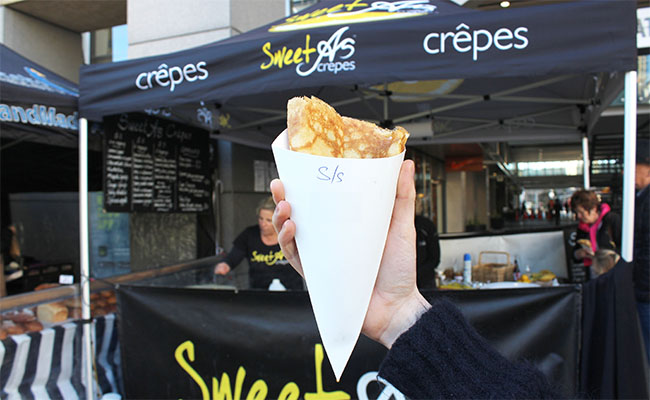 Watch your fresh crepe be made right before your eyes by the lovely ladies at Sweet As Crepes. The small family business put a kiwi twist on typically French crepes. They offer both sweet and savoury options, and even offer gluten free crepes.
NZ Cheese Co.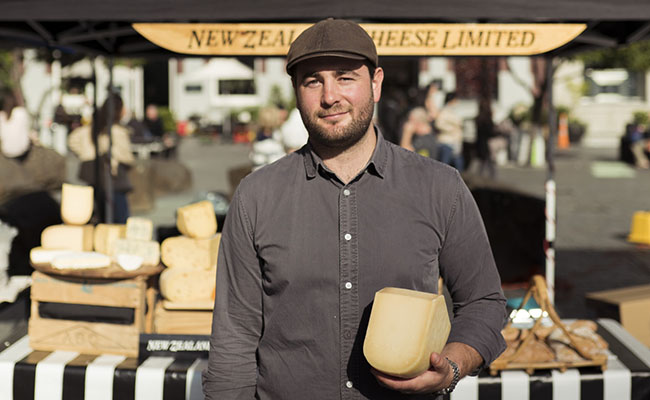 James from NZ Cheese Co has a serious passion for cheese. His company offers the highest quality NZ cows, sheep and goats milk cheeses for you to devour.
Olas Latin Food
Specialising in Argentinian empanadas and Venezuelan arepas, Olas provide an authentic, healthy and fresh slice of home.
Philippe's Chocolate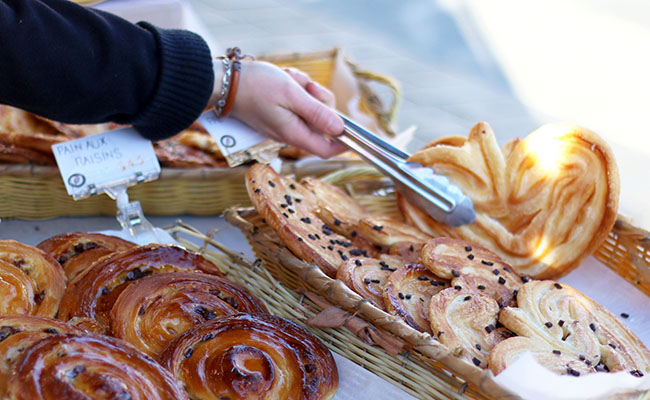 An institution within Auckland for many years, Philippe's Chocolate make traditional French patisserie and goodies, catering to all sweet tooths! Expect all the fluffy and delicious French classics for you to take home from this stall
Pukeko Bakery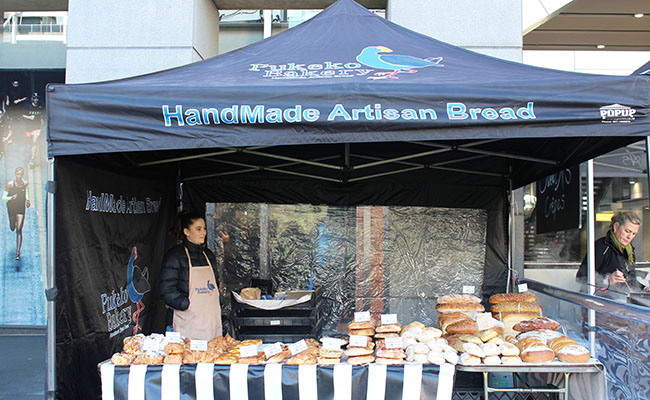 Made fresh every morning Pukeko Bakery offer a large selection of artisanal handmade breads and pastries, a favourite is their spicy fruit loaf.
Roar Honey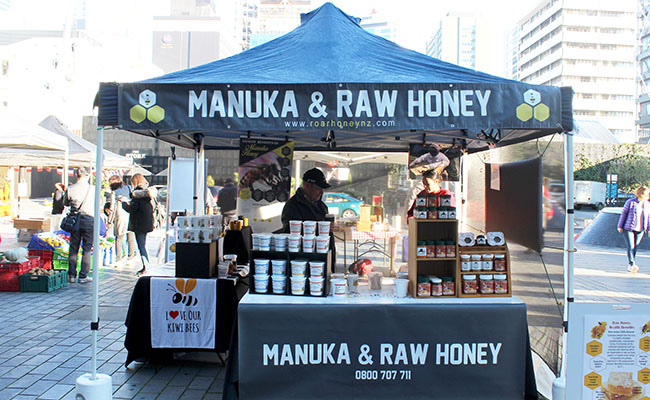 The team at Roar Honey collect the finest honey straight from the hive in remote places around New Zealand, and bring it right to the heart of the city. They are passionate about sharing the unique health benefits of honey with the markets visitors. There is variety of raw honey on offer, so you'll definitely find one that pleases your tastebuds and needs.
The Nut Guy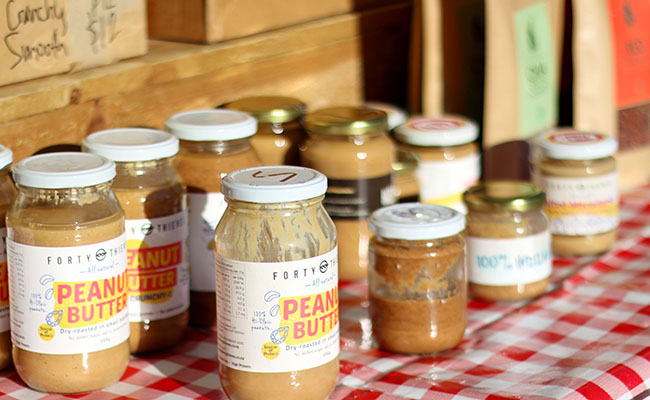 Get your freshly cracked New Zealand-grown walnuts, hazelnuts and macadamia nuts or try some tasty freshly roasted nuts.
Urban Fuel
Kick start your morning with a fresh, fruit or vegetable juice from Urban Fuel as well trying the series of desserts and snacks - all made without added preservatives or sugar.
Uri – Vegetables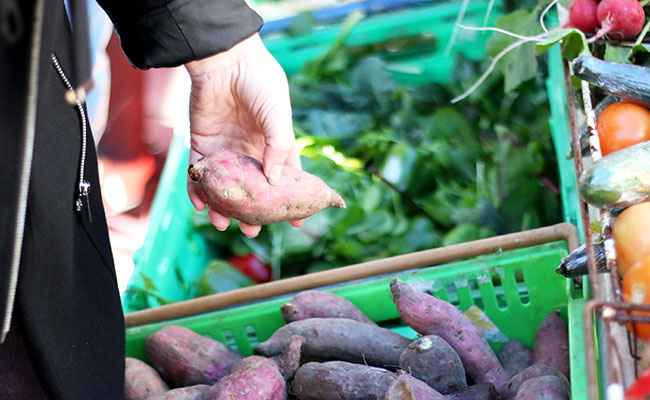 Uri travels all the way from the Hokianga with super fresh home grown seasonal vegetables as well as produce from other NZ growers for us city slickers to enjoy. There's a mixture of spray free, organic produce available - all available at a very decent price.
The Best Hummus Company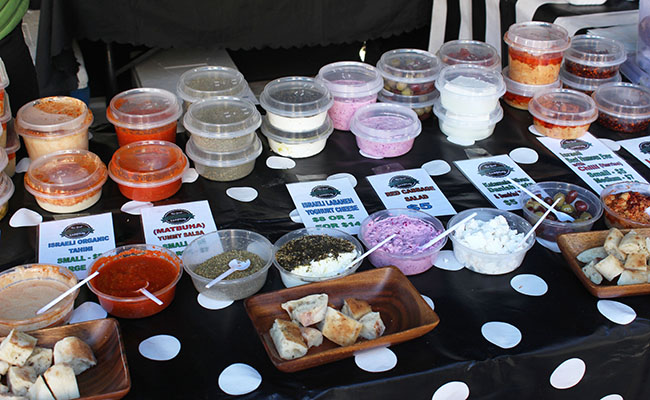 The Best Hummus Company brings a table filled with colourful and uniquely flavoured hummus and dips. There's tasting pots so you can try before you buy.
Last updated:
20 June 2019