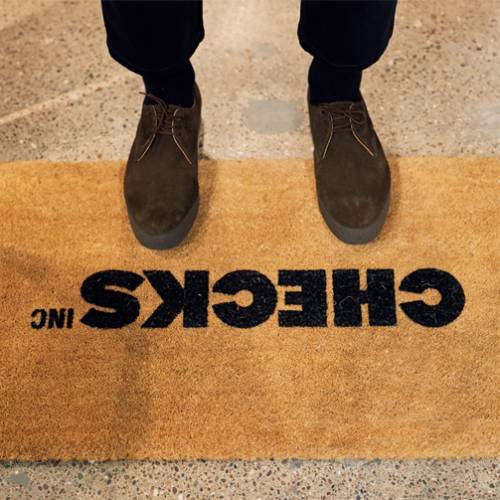 Checks is a brand new menswear label and store in the central city that was founded by Jordan Gibson, (ex-Creative Director at Gubb & Mackie) and combines its own brand, alongside designer streetwear and menswear labels (think Battenwear, Ben Davis and TENBOX, for exmple), some of which are exclusive to the store in New Zealand. 
Last weekend I decided to give the store a visit. Having known Jordan for a long time, I was intrigued to see what he had created. The store is located down a flight of stairs in the ever-expanding 'cool' area of High Street in the central city - the block is really popping off when it comes to cool brands for young(er) people. (With skate store, Trainers, adjacent, and vintage/street stores Magichollow and Parlour down the road, Checks is in good company.)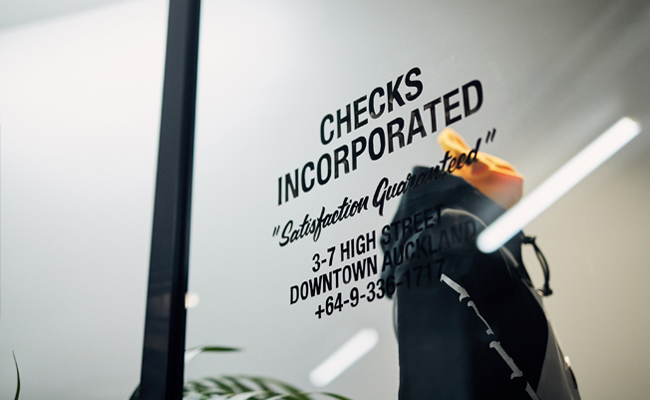 The fit-out is relatively simple, with white walls and custom metal furnishings and plants. I took along a 20 year old male model, Matt and had a bit of a try-on session of pieces I thought were cool, while my photographer brother, James, documented it all. Check it out, along with my Q&A with Jordan, below:
Katherine: Tell us your history in menswear. How did you get started? What led you to Checks?
Jordan: I've worked in retail for about ten years at a number of stores. All different styles, from streetwear and sneakers to suits and tailoring. I've had the opportunity to design and produce collections so I learnt the ropes. It had always been my dream to start my own label and store, so I think it was a matter of time.
Katherine: Why did you set up Checks? What would you say is the vibe of the store?
Jordan: I wanted to present my vision, unrestrained and very genuinely, with the scope to create the kind of business I wanted to be involved in and was enthusiastic about. It was my goal to create an exciting retail store and brand in Auckland at an international standard. The vibe of the Checks store is a unique mix of streetwear and international labels, it is playful and colourful drawing from a range of influences.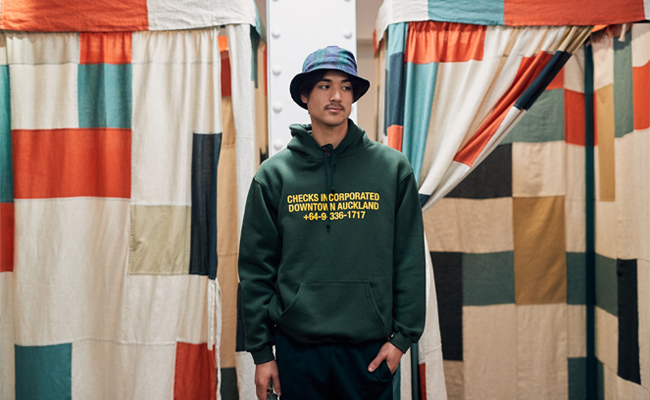 Checks Shop Hoodie in Green, $150, Checks Jogging Pant in Green, $220, Checks Bucket Hat, $100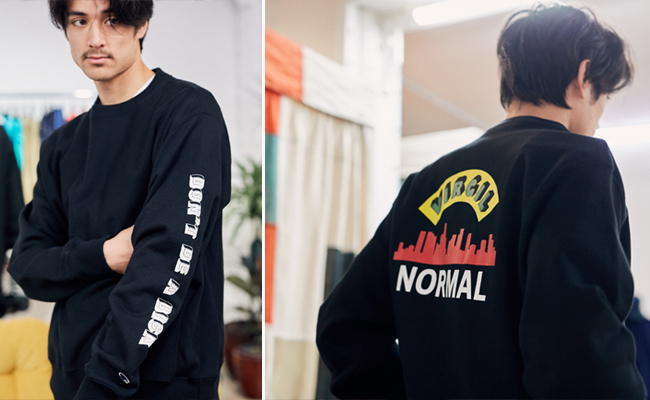 Virgil Normal Don't Be A Dick Sweat in Black, $175
Katherine: What inspires the designs for your collections?
Jordan: The references come from sports, music and hip hop, streetwear, Americana, tailoring and luxury fabrics. It's a hodge podge of what I grew up with.
Katherine: What are the noteworthy pieces/brands in your store? Which are your favourites?
Jordan: I think our own product, Checks, is noteworthy. It has been popular so far, we have printed t-shirts and sweatshirts as well as velvet hoodies, track pants and casual suit jackets. It's made largely in New Zealand and America. My other favourites are Tenbox from Japan, Virgil Normal from LA and POP Trading Co from Holland. All of which are only available at Checks in New Zealand.
Katherine: What is an item every guy should own, in your opinion?
Jordan: Printed t-shirts, I wear them with everything and you can make a bit of a statement about what your interests are and what you represent, be it something funny, serious or a company you resonate with.
CHECKS is open Monday - Saturday from 10am - 6pm, and Sunday from 11am  - 5pm, and located at 3-7 High Street in Auckland's CBD.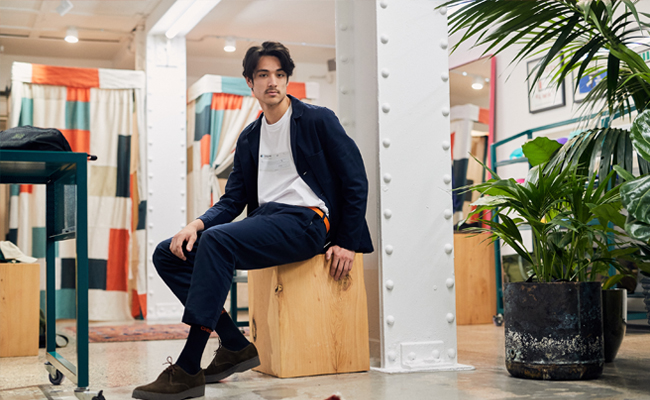 Checks Smart Jacket in Navy, $350, Checks Cali Pant in Navy, $275, Checks Banking Tee in White, $70, Checks Slim Belt in Orange, $100, Checks Logo Sock, $25, Sauders Lo Top gibson Shoe in Chocolate, $375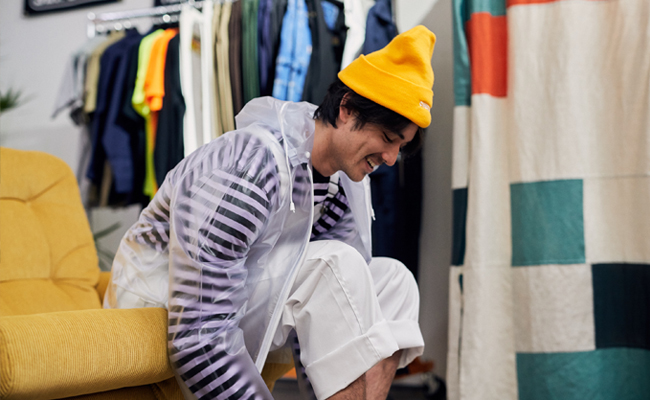 Checks Classic Beanie in Gold, $40, POP Trading Co Striped Longsleeve, $125, Checks Rain Slicker in Clear, $140, Ben Davis Overalls in White, $125
Photos: James K Lowe
Model: Matt Bodger @ Clyne
Last updated:
25 June 2019