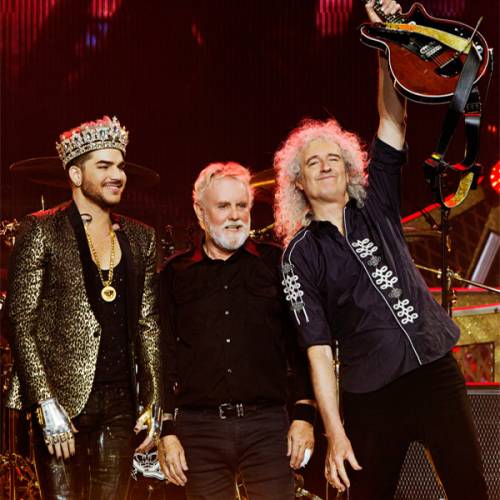 Music legends Queen and Adam Lambert will rock Spark Arena on 17 and 18 February 2018 with their new state-of-the-art show.
For their 2018 tour, the band will unveil a brand new show including a choice of performance material that will no doubt acknowledge this year's 40th anniversary of Queen's biggest-selling studio album to date, News of the World from 1977, which yielded the immortal anthems "We Will Rock You" and "We Are the Champions".
The upcoming show promises a more ambitious musical agenda with Queen's classic hits along with some lesser-known songs out of the Queen catalogue.
Queen + Adam Lambert's magnificent 2018 touring show has been custom tailored for the band by some of the world's most cutting-edge creative talents. Responsible for design and production is Ric Lipson from Entertainment Architects Stufish Productions, renowned worldwide for their innovative work with artists such as Pink Floyd, the Rolling Stones, and U2, as well the opening and closing ceremonies of the 2008 Beijing Olympics.
Making use of over 300 moving lights during the show is the highly acclaimed lighting designer Rob Sinclair, who has illuminated tours for major artists including Adele, Peter Gabriel and Kylie Minogue. The production's genuinely eye-popping laser elements are the work of ER Productions, behind both the opening and closing ceremonies of the London 2012 Olympics and seen by over 900 million people worldwide.
On the musical side, the Queen + Adam Lambert touring band also features Spike Edney on keyboards, Neil Fairclough on bass, and Tyler Warren on percussion.
Last updated:
11 June 2019