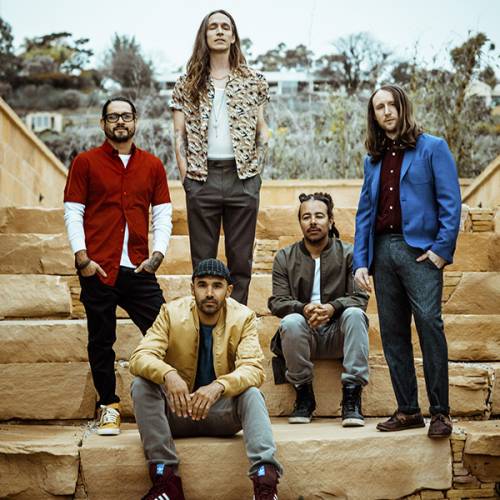 In March 2018 Incubus will return to New Zealand for the first time in six years to play a show in Auckland's Spark Arena.
The show will be the first chance for fans to hear new tracks like Nimble Bastard and Glitterbomb from their aptly titled eighth studio album, 8. As well as a plethora of hits from their expansive back catalogue spanning the past 20 years.
Since 1991, the iconic multiplatinum Los Angeles rock band have sold in excess of 23 million albums worldwide thanks to their uncanny knack of writing instant radio hits, landing four Top 5 debuts on the Billboard Top 200 and one #1 album.
A spontaneous approach to their set lists, high-octane performances, and a consistently great live show has allowed these sonic chameleons to continuously genre hop, leading them to share stages with everyone from Linkin Park, and OutKast, to Moby, Jane's Addiction, Queens of the Stone Age and let's not forget this past August when longtime fan, Solange Knowles joined them on stage in New Orleans to sing Aqueous Transmission!
Enjoy two hours of free parking or $5 evening and weekend rates. Find out more.

30% off existing adult AT Hop fares during Alert Level 2. Find out more.
Last updated:
12 June 2019