View and learn about some of the largest and most loved artworks in the University of Auckland Art Collection, currently housed in their state-of-the-art Science Centre.
The focus of this tour will be about the visual and thematic relationships between the artworks and the surrounding architecture and daily function of the Centre as a space for Scientific learning and research.
Bookings essential. The meeting point of these tours is the atrium, on the ground floor. 
Part of ArtWeek in the City Centre 2023. 
Image: Fiona Pardington, Inseparable Huia, 2016 University of Auckland Art Collection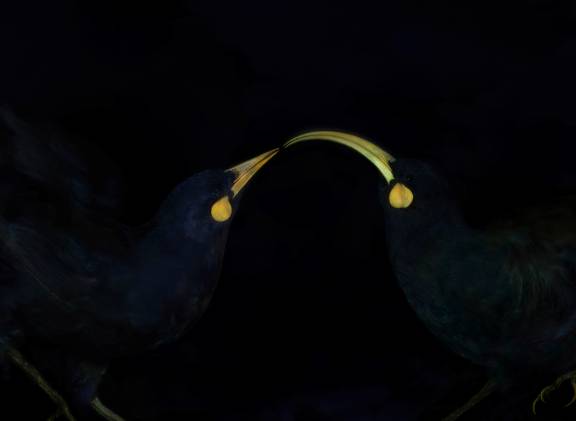 Last updated:
02 September 2019