Get in and out of the city centre with our handy guide on the best modes of public transport and parking tips. We've even included some great late night buses for when after work drinks last a bit longer than expected.
If you're coming in from the North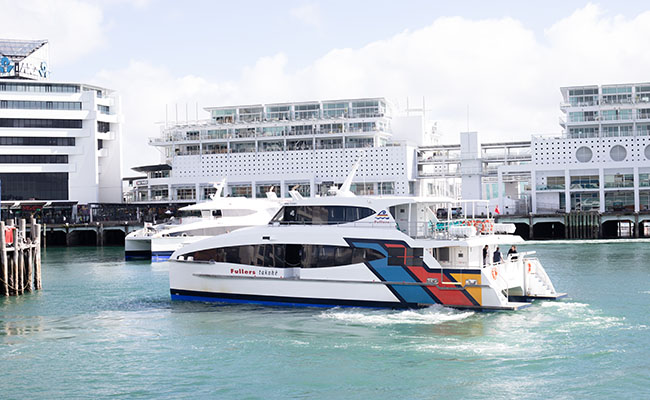 Jump on the Devonport Ferry for a short 12 minute scenic trip to Auckland Ferry terminal. It runs from 6am until 11.45pm and on Fridays and Saturdays you can catch it in at 12.30am or 1.15am
The Northern Express, also known as NEX is a bus link that goes along the Motorway towards the city passing through Hibiscus Coast Station, Albany Station, Constellation, Sunnynook and Smales Farm right into the city centre.
And for you night owls; To get back to Takapuna and the East Coast Bays catch the N83 from the bus stop outside the Civic on Queen St which leaves at 1am, 2.20am and 3.40am, if you're further down Queen St, this bus can pick you from a bus stop further down or Customs St West. If you live near Birkenhead catch the N97 outside the civic stop at 1.15am, 2.15am and 3.15am.
Out East?
The Eastern suburbs are the latest to be served by the Link Bus services, the Tamaki Link bus. This bus runs every 15 minutes and operates from Glen Innes and St Heliers Bay all the way along Tamaki Drive until it reaches Britomart. As a bonus it also runs at night, departing from Commerce St at 1am, 2am and 3am.
If you live near Panmure, Glen Innes or Meadowbank - make use of the swift Eastern line train as your form of transport right into the city and enjoy the view as you zoom along Orakei Basin.
And for you night owls; if you're end destination is Howick or Pakuranga catch the 70H which departs from Custom St E at 1.05am, 2.05am, and 3.05am. If home is in Glenn Innes, catch the 75 that departs from Jellicoe St at 1.00am, 2.00am and 3.00am and then heads along Halsey St and Victoria St.
Heading in from the South?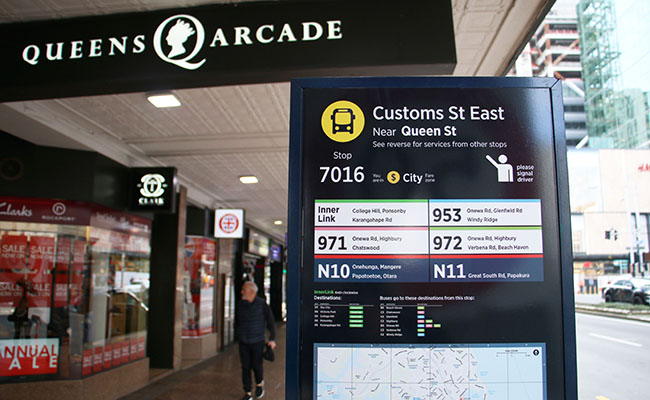 Hop on the Southern line train which will take you from as far as Papakura and Papatoetoe right into the city at Britomart train station with no threat of a traffic jam in sight.
And for you night owls; heading to Onehunga, Mangere, Papatoetoe or Otara? Catch the N10 which departs from Customs St E, near Queens Arcade at 1:25am and 3:10am, or if you are heading to Great South Road or Papakura, catch the N11 from the same stop at the same times.
Coming from the West?
The Western train line can take you all the way from places like Swanson or Henderson all the way into Britomart train station, with no need to worry about traffic and you can enjoy a nice smooth journey.
And for you night owls; if you need to get back to Henderson, catch bus number 18 from Albert St at either 1:00am, 2:00am, or 3:00am. If your end destination is a bit further out near the Westgate area, catch the 110 from the same Albert St stop at 12:35am, 1:35am or 2:35am.
Based in the Central suburbs?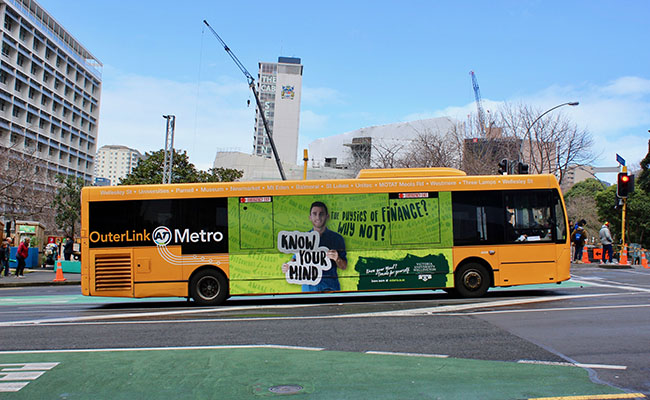 For outer central suburbs like Point Chevalier, Mount Albert and Mt Eden the Outer Link, or the 'orange bus' is a great option. Operating every 15 minutes, this bus will take drive along Victoria Park, City Works Depot, Queen St and Auckland University.
Or for areas like Ponsonby and Newmarket, opt for the Inner Link 'green bus' to get you in and out of the city centre. The Western train line is also great for those living in areas such as Mt Eden or Kingsland.
And for you night owls; heading along New North Road, through Kingsland and then towards St Lukes is the 221bus - catch it from Victoria St W at 12.40am, 1.40am or 2.40am. Or hop on the N26 to get you back towards Mt Eden and Three Kings, leaving from Customs St at 1.00am, 2.05am and 3.10am.
Last updated:
06 April 2021