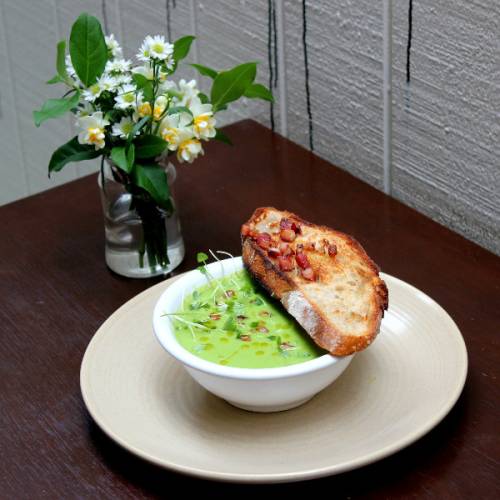 Winter is a'comin', in fact, let's face it, it's already here...
Let us help you warm up this chilly season with our top 5 delicious central city soups, perfect for a lunchtime pick-me-up or a cosy meal with friends on a crisp winter's eve. 
Chuffed Coffee
$12
This exceptional High Street cafe changes out their soup flavours regularly but you can always look forward to something delicious like cauliflower and aged cheddar, heirloom beetroot and blue cheese, red lentil kumara and coconut or parsnip sage and white beans. On the day we visited it was bliss to sit by the fire and enjoy spoons of perfect pea and mint soup with wild wheat bread on the side (and crispy bacon!)
Pappa Rich 
$15.90
Prawn Mee is a spectacularly soup-y noodle dish popular in Malaysia and Singapore - just look at all of the goodness in this bowl. With succulent chicken, juicy prawns, fresh herbs, a spicy broth and cripsy onions this is a super satisfying soup to help you fight the winter blues this season.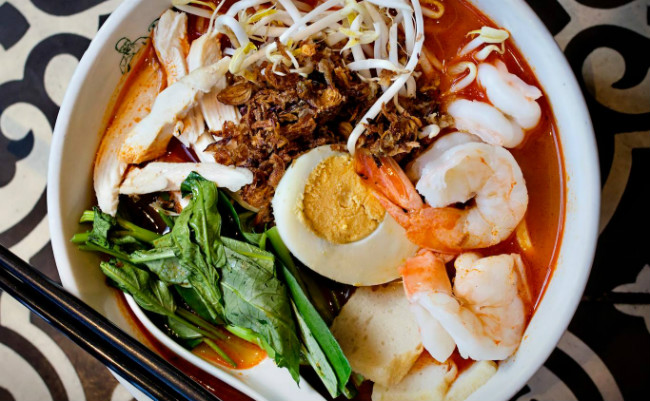 L'Assiette
$21
This Britomart cafe offers up a show-stopping Beef Bourguignon complete with crispy roasted potatoes and a fresh baguette. Do yourself a favour and coordinate your delectable French soup experience this winter with one of L'Assiette's Tuesday French films.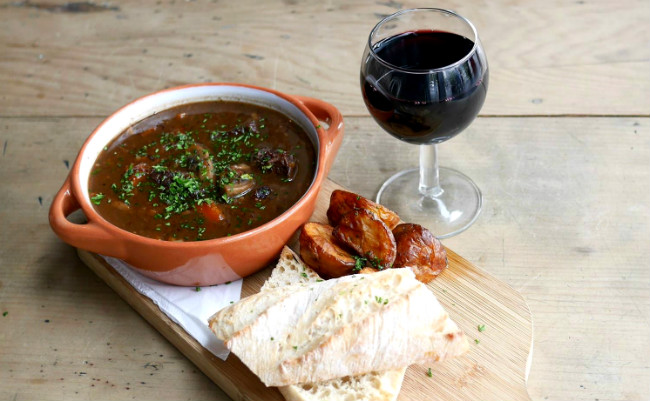 Federal Delicatessen 
$9 / $17 
A favourite amongst Aucklanders The Fed seem to do everything right with the perfect amount of New York City flavour. Their hot, filling and unbelievably delicious Matzo Ball soup is no exception. The Matzo Balls are fluffy and full of flavour - if you've never tried this dish winter is the best time for a taste - we promise you'll become a regular in no time.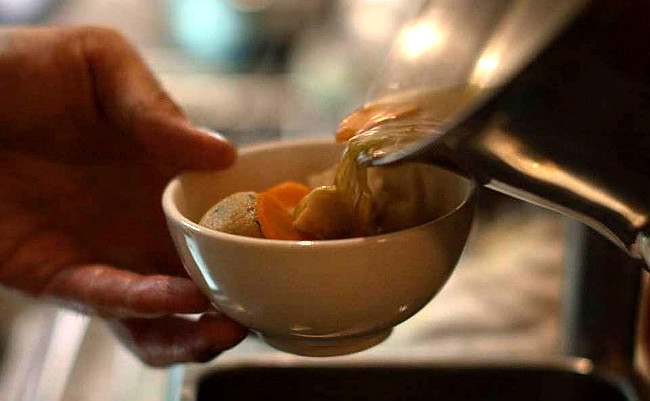 Mentatz 
$9.50 
The ramen dishes at this Lorne Street eatery are legendary with noodle soup options including a rich and savoury soy broth finished with prawn tempura, a miso ramen with heady pork and chicken flavours, a super addictive salmon pot and so much more.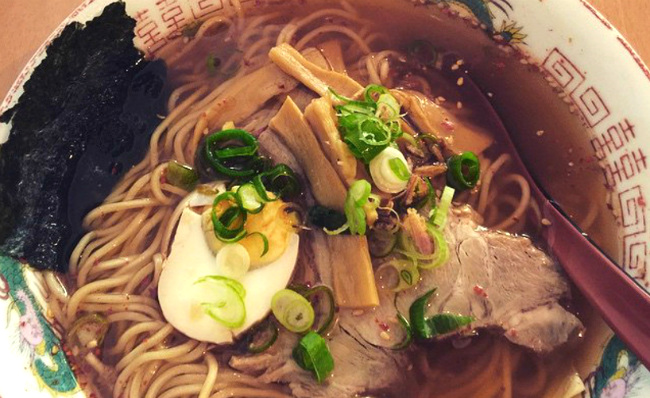 Need something breadier? Check out our favourite central city sandwich spots here 
 
Last updated:
21 August 2020