With fashion precincts such as High Street and Britomart the central city is where you find the latest fashion items, along with plenty of unique pieces from the multiple vintage stores.
With a recent influx in new fashion retailers opening their doors on the likes of lower Queen Street and High Street, the heart of the city is fast cementing its status as the home of fashion in Auckland, and New Zealand. Check out where you can satisfy the fashion lover within at each and every one of these exciting new stores.
Topshop and Topshop Man
Wallets at the ready all of Auckland (and probably all of New Zealand) is eagerly awaiting the opening of Topshop on Queen Street come March. This UK fashion mega-store is set to change the face of fashion retail in New Zealand, bringing affordable, international fashion to Auckland city's doorstep and we simply can't wait.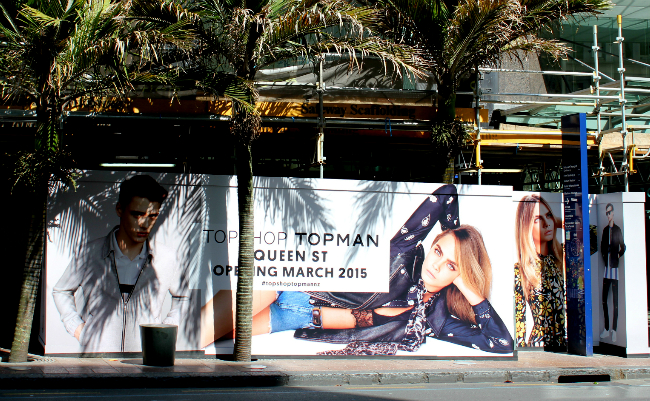 Word is out, March is the month we can expect Topshop to open on the corner of Queen Street and Victoria Street
Cotton On Queen Street
Making it that little bit easier for all of us to pick up low cost fashion essentials Cotton On opened its doors a few months back to their flagship store on Queen Street. Spanning two floors you're absolutely spoilt for choice here and we bargain that you'll leave the store with multiple bags in hand.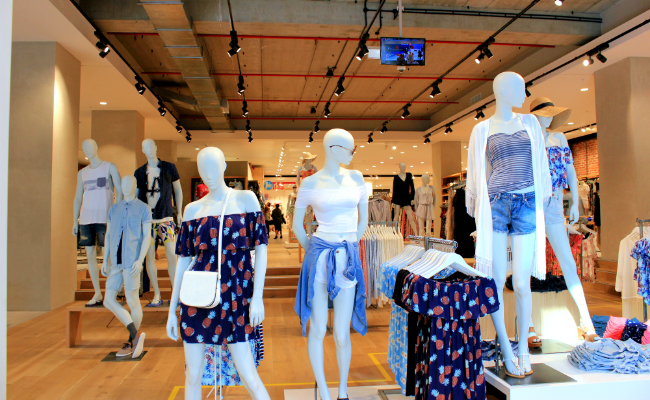 Cotton On Queen Street is a flagship mega-store housing all your simple essential fashion items
Barkers No.1 High Street
This haven of a menswear store is almost a one stop shop for gentlemen looking to revamp their wardrobe and grooming. Set in the historical building at 1 High Street the décor is timeless With an array of casual and formal wear, along with a barber and café onsite, men can step out groomed and styled at this one stop shop.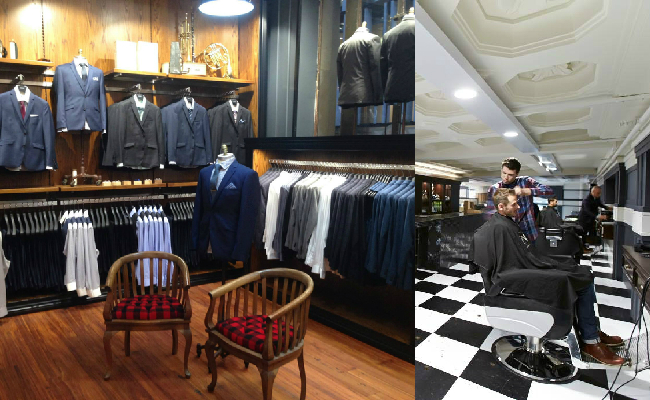 Gentlemen this one's for you, fix up your wardrobe and get groomed at Barkers No.1 High Street
High end fashion in downtown Auckland
Queen Street has seen a retail boom over the previous months with multiple international high end fashion labels opening their doors on our city's main strip. With the likes of illustrious brands Dior and Prada, along with crystal merchants Swarovski and Spanish accessories label Tous opening in downtown Auckland, those that are looking to indulge in fashion of a more decadent style can now do so right here in Auckland.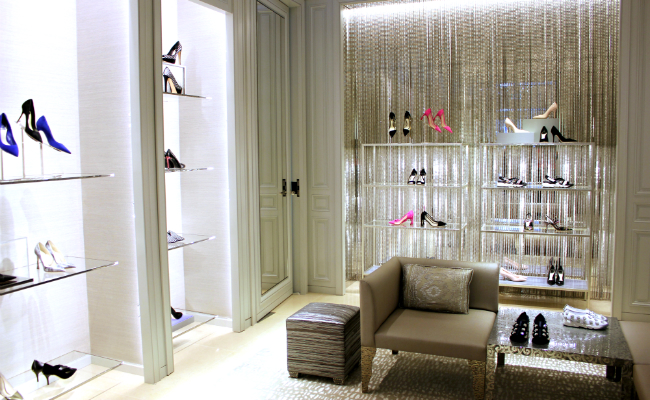 The decadence of Dior's new store on Queen Street is something to behold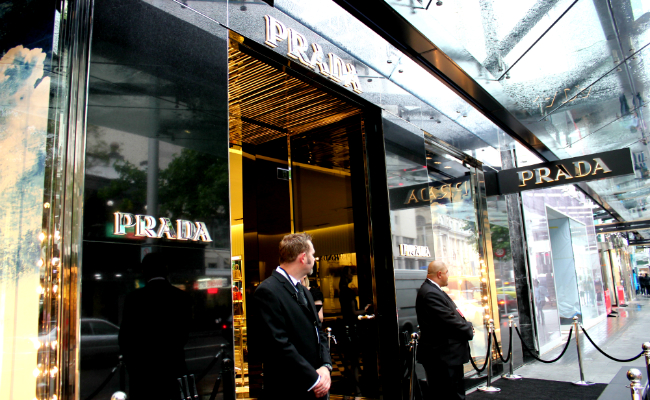 The illustrious Prada has from its home of Italy and opened on lower Queen Street
Along with these new openings we've also seen the return of designer shoe store Scarpa and the arrival of everyday fashion label Decuba on High Street. Merchant Man has also set up shop on High Street, showcasing Overland's men's shoe range and look out for Hudson, a high end boutique fashion retailer new to O'Connell Street.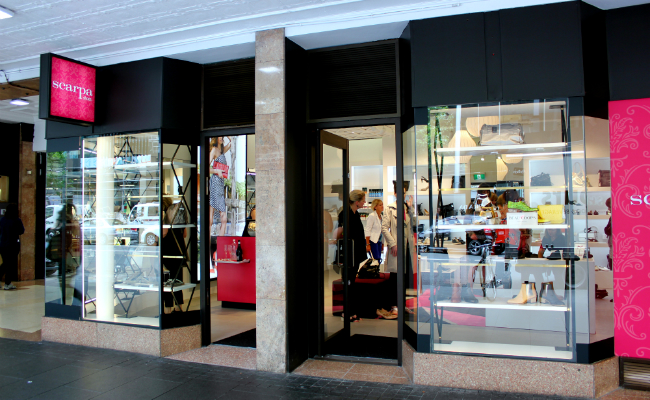 Scarpa is now back on lower Queen Street
Last updated:
06 November 2015