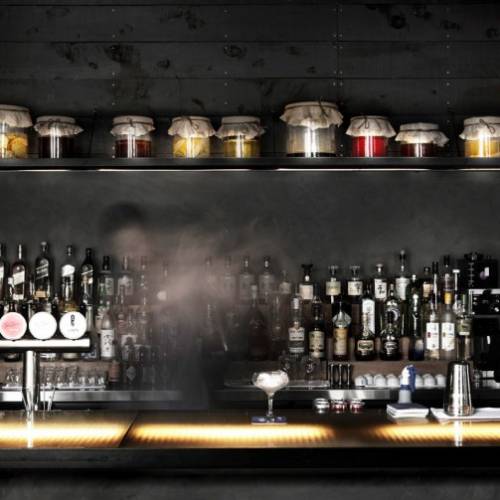 Metro has revealed its list of top 50 bars in Auckland and 25 of them can be found in the central city. 
If you're looking for a perfect spot for after-work drinks or a weekend catch-up with friends, this list of must-try central Auckland bars should make the decision-making process easier.
Amano
66-68 Tyler Street​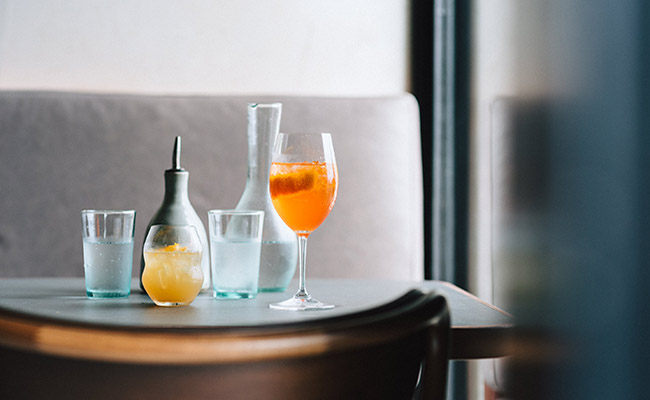 This beautiful Britomart sport will not only wow you with its Italian-inspired menu and interiors, but also with an impressive wine list and cocktail menu.
Basement Theatre Bar
Greys Avenue
Whether you're seeing a show or simply looking for a cosy nook to start the night, check out the bar at The Basement and soak in the creative atmosphere of an indie theatre.
Beirut
85 Fort Street
This mecca for the lovers of Middle - Eastern food has closed since being included on the top 50 list.
Bellota
91 Federal St​reet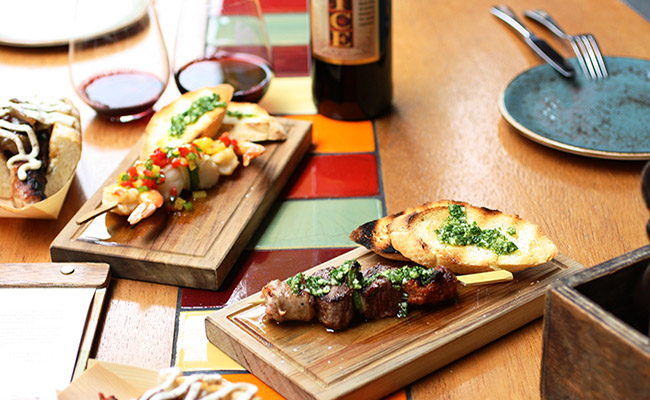 Combine delicious tapas and a seductive Spanish wine list on an intimate date at this Auckland staple.
Brothers Beer
City Works Depot, 80 Wellesley Street West
With over 200 beers on offer, Brothers Beer is a must-visit destination for craft beer lovers.
Caretaker
Roukai Lane, Britomart
​This moody bar will transport you to the classic cocktail lounges of New York.
The Chamberlain and Talulah
​52 Tyler Street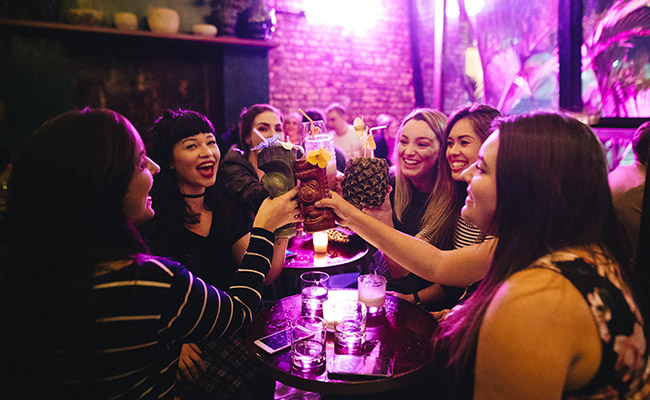 If you're after craft beer and hearty grub, check out Britomart's much-loved pub, The Chamberlain. Head upstairs to Talulah for a exotic tiki bar experience with a list of delicious Pacific-inspired cocktails.
Coley & Punch
Princess Wharf
Coley & Punch is a cocktail and whisky bar focused on fine beverages from around the world. With the back bar a veritable treasure trove of rare, aged and hard to find spirits, Coley & Punch is also home to an impressive 250-strong whisky selection.
Dr Rudi's Rooftop Brewing Co.
Quay Street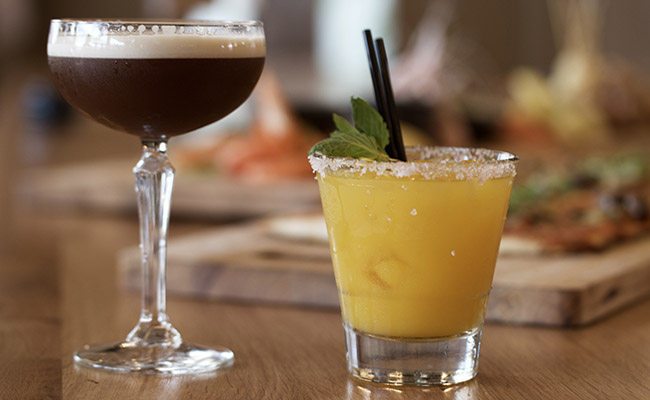 If you're looking for a fun place to relax and unwind with some cold beers and a breathtaking view of Auckland's Viaduct Harbour then you have to check out this popular Viaduct spot.
Everybody's
7 Fort Lane
With a menu of modern European food and drinks on offer, a large open-air courtyard and a split-level space offering multiple options for drinking and dining, there's something for everybody at this urban gem.
Federal Delicatessen
86 Federal Street
The delicious cocktails complement the delicious New York and Montreal-inspired food at this Federal Street eatery.
Fukuko
48 Tyler Street
With a focus on shochu-based cocktails, the drinks menu at this small but perfectly formed bar is unlike anything you'll find elsewhere.
The Gin Room
12 Vulcan Lane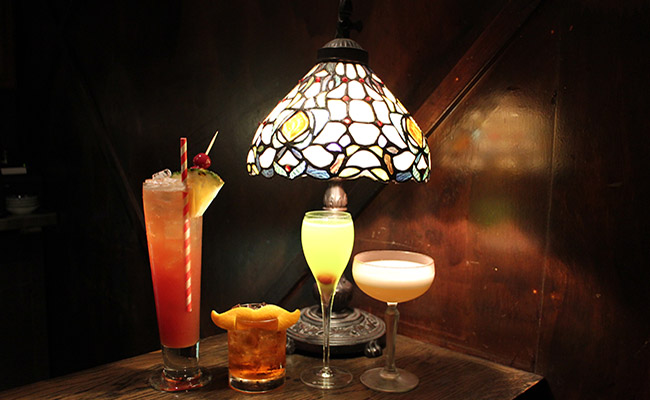 Step back in time to a world of glamour, sophistication and the alluring notion of a secret speakeasy at this ode to well crafted cocktails made from the finest produce and liquor
Housebar – Hotel Debrett
2 High St​reet
With a carefully selected beverage list which includes classically inspired cocktails, local boutique beers, and New Zealand wines, Housebar is a perfect place to relax and unwind.
The Huami Bar​
87 Federal Street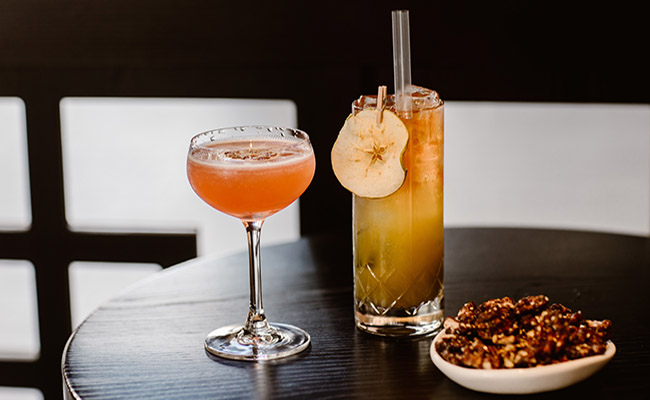 This exquisite bar is offering an unparalleled selection of old-fashioned cocktails, an extensive wine list and delicious Chinese snacks. 
Hugo's Bistro
67 Shortland Street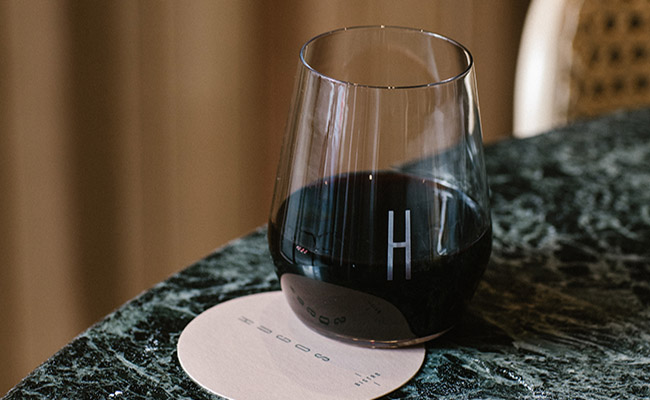 This charming inner city bistro oozes European sophistication and boasts an excellent wine list that combines gems from New Zealand and beyond.
The Jefferson
7 Fort Lane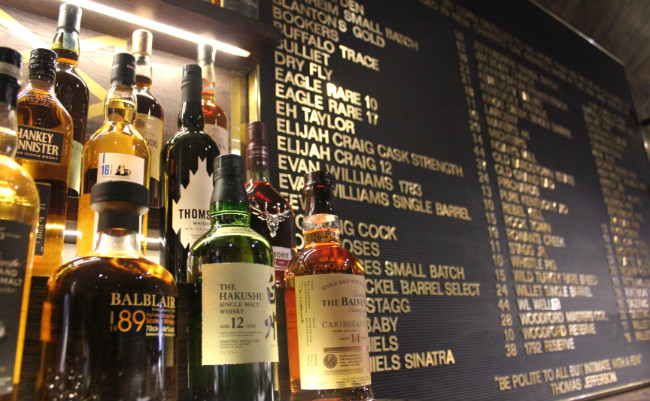 The Jefferson is an exceptional whisky bar, offering over 500 varieties of the refined amber liquid, with everything from old favourites to harder to find indie labels imported especially to this unique bar. 
MASU by Nic Watt
90 Federal Street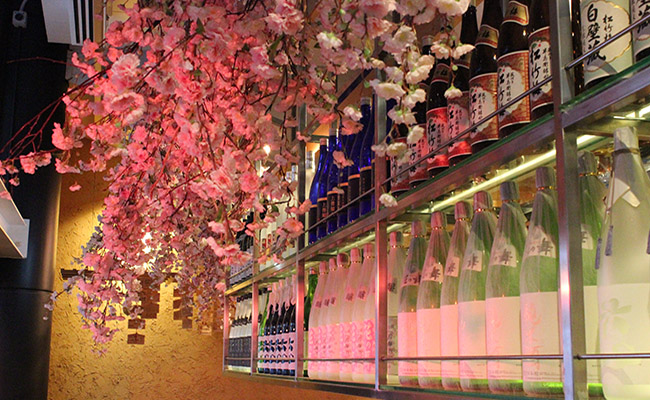 MASU celebrates Japanese cuisine and its well-know spirit, sake. Head there to experience rare and unique varieties and learn the ark of sake from a sake expert on site.
Mezze Bar
9 Durham Street East
Offering a relaxed and ambient vibe, Mezze is warm, inviting and casual. Perfect for drinks before or after a show, Mezze Bar has a delicious range of tapas and food on offer and is conveniently open late.
Mo's
Corner Wolfe & Federal Streets
At Mo's the city's best bartenders will provide you with a fine selection of cocktails, wines and cigars. Mo's has become an institution, whilst remaining one of Auckland's best kept secrets.
Oaken
130 Quay Street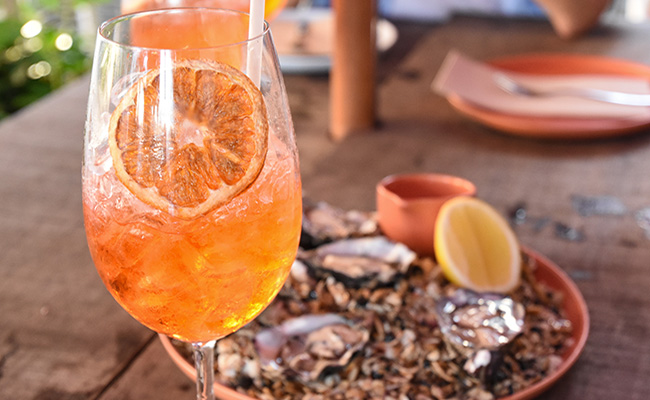 Oaken has made a name for itself with its stellar wine list and excellent apéritifs. Although it is undergoing a refurb, Oaken 2.0 will return shortly with a new concept. 
Odettes Eatery
City Works Depot, 90 Wellesley Street West
Boasting a beautiful outside seating area, Odettes is perfect for long summer evenings with cocktails or wine.  
Swashbucklers
23B Westhaven Drive, Westhaven
Swashbucklers is the only pirate-themed bar in Auckland. Check it out if you're after a casual atmosphere, beer and finger-licking good snacks.
Vulture's Lane
10 Vulcan Lane
Quietly nestled amongst the hustle and bustle of shoppers on Vulcan Lane, Vulture's Lane is the perfect place to enjoy an after work drink. The craft beer selection is terrific with great choices on tap and tapas menu is hard to beat. 
Xuxu Dumpling Bar
Corner Galway and Commerce Streets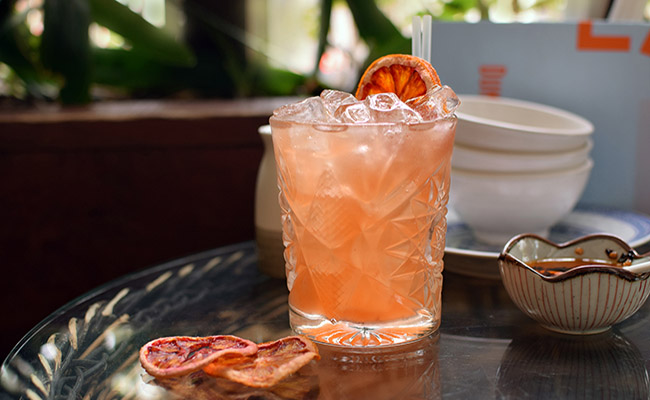 Xuxu offers a moreish list of Asian-inspired cocktails and a small but thoughtfully designed menu of small plates, lively with the light, fresh flavours of Vietnam and South-East Asia. On the drinks list, select wines, boutique beers and spirits have been carefully chosen to complement the food.
Last updated:
01 January 2019