The Waterfront, with its central location and picturesque views of the harbour, is an ideal destination for day and night. Over 30 bars and restaurants means you're spoilt for choice on a night out - and there's an establishment to suit whatever kind of evening you've got planned.
Take your time to explore the Viaduct and admire the city lights. We've suggested our favourite places to visit - it might be a challenge to try them all in one night, but you'll look forward to returning another evening to complete the tour.
Saint Alice | 207 Quay Street 
Open since November 2018, Saint Alice is quickly becoming a Viaduct favourite of many, boasting a bright and warming atmosphere, delicious cocktails and a fantastic happy hour deals including a $1 Oyster Hour every day. We love their relaxed yet upbeat vibe with great tunes and views that will set the scene for a great night out ahead. 
Frida Cocina Mexicana & Tequila Bar | 85/89 Customs St W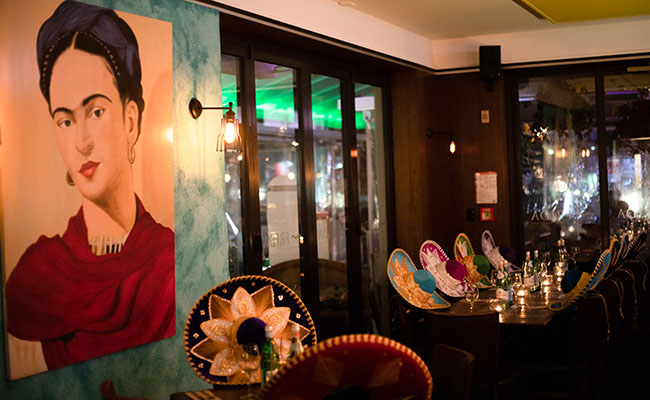 If a margarita is your favourite drink, Frida Cocina Mexicana & Tequila Bar is a necessary stop-off on a night out at the Viaduct. The bar lives up to its name, with tequila the star of the show. Frida serves 16 types of margarita, so you'll likely discover a new flavour to introduce yourself to - how about tamarind, or even jalapeño if you're feeling adventurous?
Dr Rudi's Rooftop Brewing Co. | Cnr Quay & Hobson St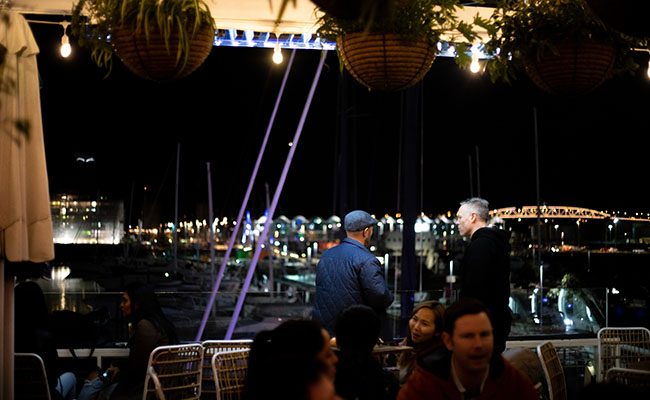 The name of Dr Rudi's Rooftop Brewing Co. suggests stunning views and great beer, but that's not all the bar has to offer. Dr Rudi's large space and food is especially suited to groups - shared platters and pizzas sized by the foot being a big (literally) feature of the menu. If you can tear yourself away from the harbour views, Dr Rudi's has live music and its own bowling alley - certainly a unique option for a fun night out.
The Lula Inn | 149 Quay St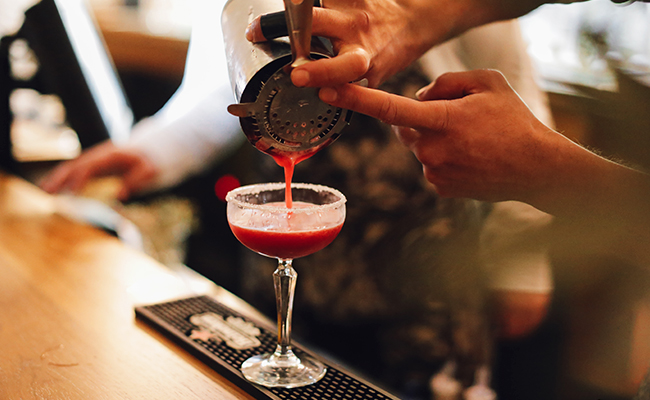 The Lula Inn, with its relaxed and pacific-inspired charm, is perfect for a catch-up drink with the girls. Sample gins from all around the world, or have them mixed with a range of tonic waters for a unique G&T. Describing itself as "Auckland's liveliest entertainment venue", the Lula Inn hosts Live at Lula's from Thursday to Saturday. An array of talented artists bring an energy to the evening that will add nicely to a vibrant night out with friends.
The Parasol & Swing Company | 7/204 Quay St W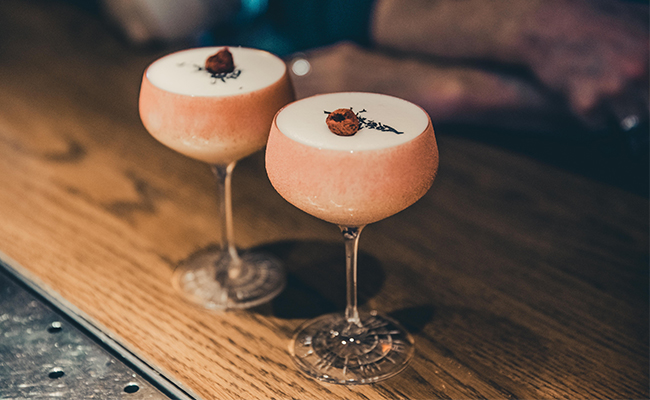 For fans of inventive cocktails and rooftop bars, The Parasol & Swing Company is hard to beat. Unexpected Asian twists and modern techniques make the drinks (and food) special - a yum cha colada and cacao nib vodka cocktail are among many of the delights on the menu.
Danny Doolans | 204 Quay St W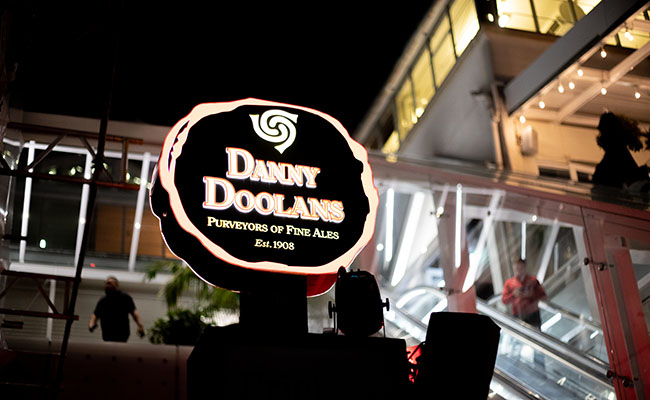 No night out along the Viaduct Harbour would be complete without a visit to Danny Doolans. This Irish bar is where you can consume good pub fare and dance the night away as an in-house band generates a great atmosphere. As the only Auckland establishment to have live music seven nights a week, Danny Doolans is the premier music venue in the city. The crowd-pleasing classic covers are sure to get everyone dancing, and with late closing, the good times can continue well into the night.
Last updated:
24 May 2022