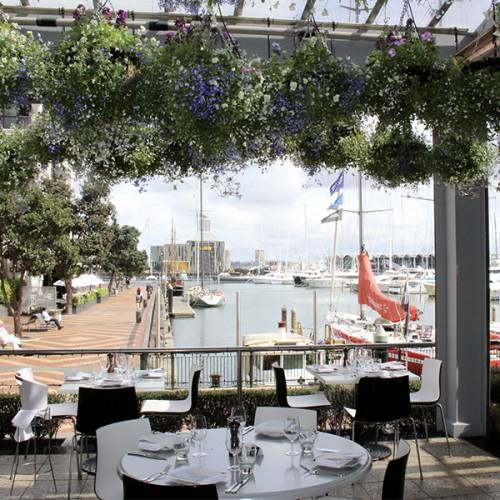 Bluff oyster season is about to hit Auckland central this March and to help you make the most of this fantastic celebration of taste we have curated a list of six amazing restaurants right in the heart of the city where you can sample some fresh flavours this season.
Check them out below:
Bluff Oyster Season Arrives at Soul Bar & Bistro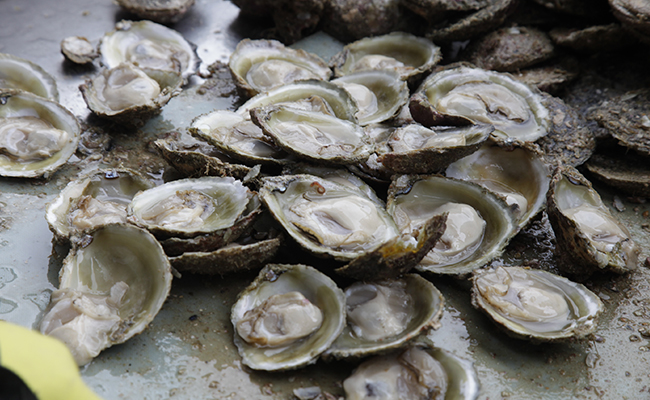 There will be plenty of fresh flavours at Soul Bar & Bistro over Bluff oyster season this year. Not only can you get freshly shucked oysters with horseradish and mignonette for $4.50 each, you can also indulge in their Fried Oyster Burger for $23.00 that's a new twist on a classic burger dish.
Image source: Soul Bar & Bistro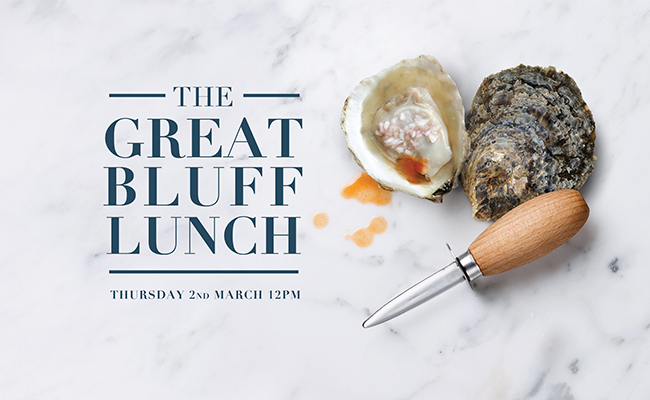 Celebrate in luxurious style with Euro's The Great Bluff Lunch on Thursday 2 March from 12.00pm until late. Prepare for seven courses by Executive Chef Gareth Stewart that will be served alongside four champagnes including Cristal.
Bluff Oyster Launch Luncheon at Harbourside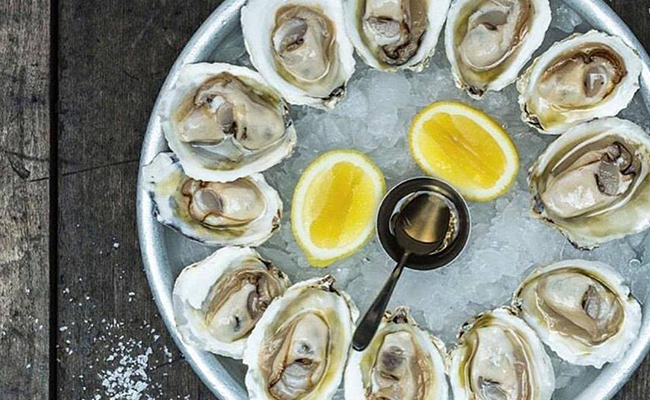 Prepare to go bluffin' mad as Harbourside's welcomes in Bluff oyster season with two special events on Friday 3 and Saturday 4 March. Attendees can sample a whole range of Bluffies along with receiving a flute of G.H. Mumm Champagne on arrival.
Oyster & Chop Bluff Oysterfest 
Oyster & Chop's Bluff Oysterfest begins on Saturday 4 March. This month long celebration includes plenty of great offers including their daily oyster happy hour from 4.00pm until 7.00pm that features $3.00 Bluffies.  
The Culpepper present Beer and Oysters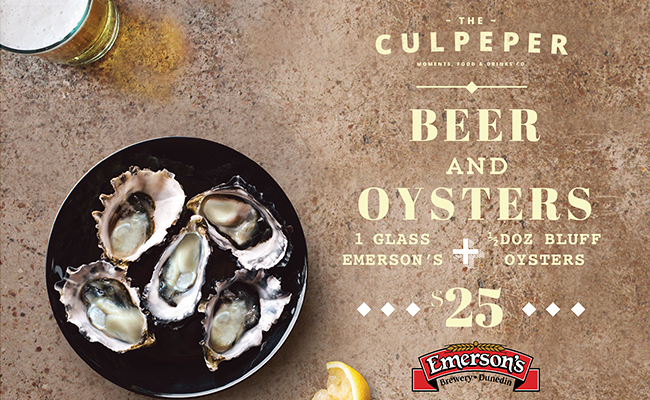 If you're looking for a crisp beer to go along with a batch of your favourite Bluff oysters then you should definitely check out The Culpepper's Beer and Oysters. This relaxed daily offer is available for just $25.00 and is available all month long.
Whisky Masterclass at Coley & Punch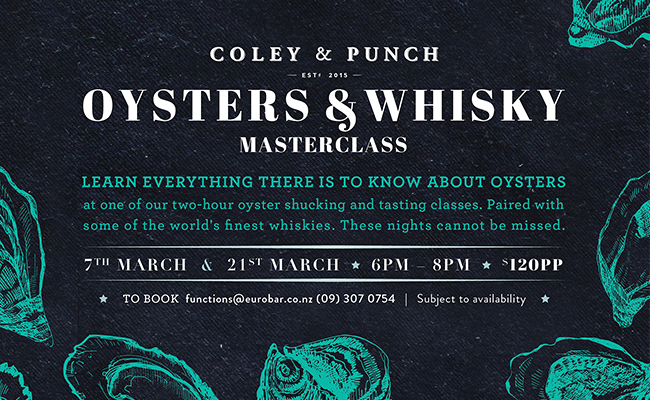 Check out Coley & Punch's Whisky Masterclass events which will showcase some of the world's best whisky's alongside some of New Zealand's finest oysters. 
Last updated:
21 August 2020