Pub grub is the ultimate comfort food, usually consisting of some kind of roast meal, a nice juicy steak, fish and chips or some kind of burger. Whether you're recovering from a big night out and are craving some carbs, or you just want to end your weekend right with some food that makes you feel at home (without having to do the cooking or dishes) head into the city and check out our favourite pubs for a Sunday lunch.
The Occidental | 6 Vulcan Lane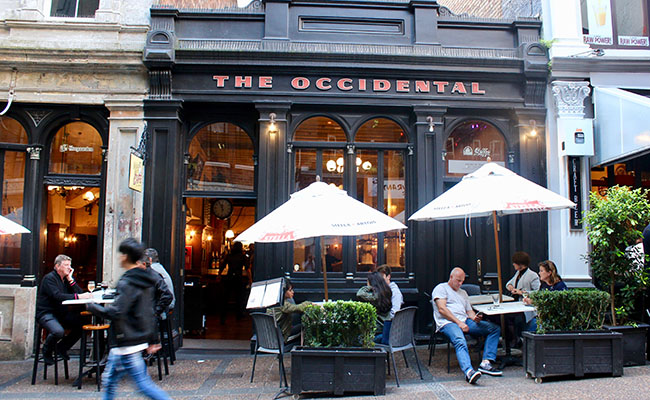 The Occidental is a cosy Belgian beer café that pours out onto Vulcan Lane. On the menu, they have authentic Belgian dishes like their popular green lipped mussels, along with traditional pub favourites – Angus rump steak, chicken schnitzel and a lamb shoulder pie (to name but a few). And it is hard to go past ordering a cone or two of their Frites with house made mayonnaise. Enjoy inside the heritage building or if it is a nice day, dine outside amongst the happenings of Vulcan Lane
16 Tun | 10/26 Jellicoe St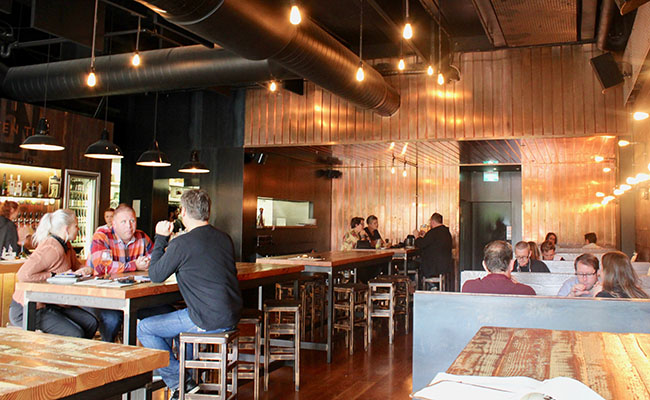 A relaxed atmosphere, nice music, delicious food, and most importantly extremely friendly service. 16 Tun is a great place to visit with a loved one or group of friends on a lazy Sunday. Dig into some fries, sliders, flavoursome salads or some smokin' ribs.
The Chamberlain | 52 Tyler Street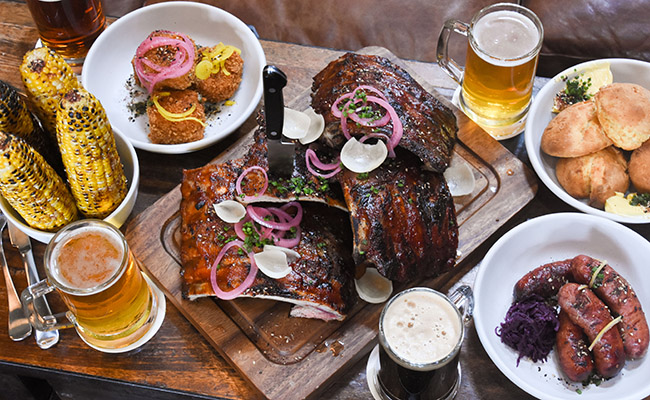 Located in the heart of Britomart, The Chamberlain has made a name for itself for its relaxed vibe, delicious food and an extensive selection of beer. The must-tries are the deep-fried pies, beast fries with shredded meat of the day, St Louis pork ribs and The Beast Burger.
Shakespeare Hotel & Brewery Pub | 61 Albert St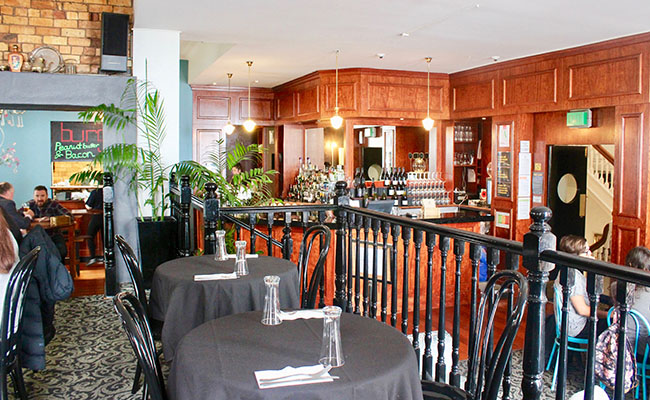 This century-old establishment will make you feel like you have settled in a proper English pub for lunch. The menu is spot on in terms of classic pub fare; there are burgers, steaks and even mussels. This place has a great ambience and the friendly staff will make your experience even better.
Vultures Lane | 10 Vulcan Ln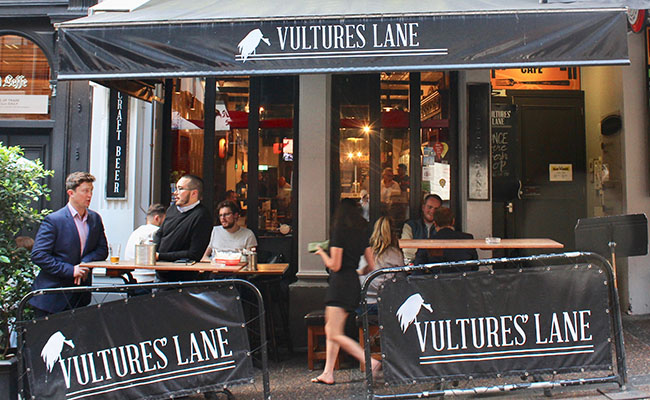 Vultures' Lane is the home of great beer, with 22 regular rotating taps and over 75 bottles in the fridge. Aside from their extensive beer offerings, they also have some tasty pub grub, our favourites are their bangers & mash with onion rings & gravy or their steak, eggs & chips complete with caramelised onions & gravy. You will not be disappointed stopping in here.
Brew on Quay | 102 Quay St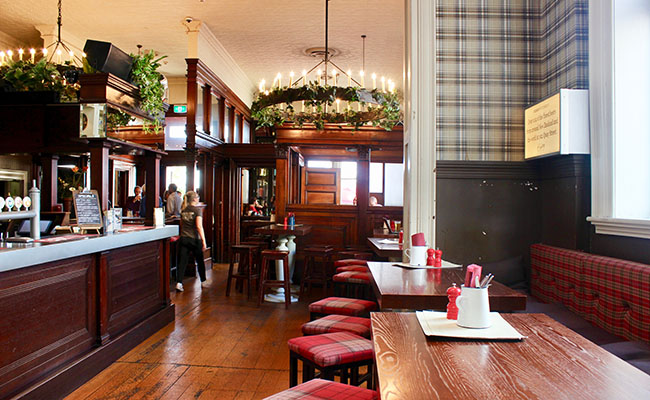 Located on the edge of Britomart, Brew on Quay focuses on great atmosphere, ambience, having the best brews, and an eclectic food menu. Grab a table with a few of your friends, sit back, relax and enjoy some of your favourite pub grub classics with a twist, like crispy butter chicken parmigiana or bourbon glazed pork ribs.
Last updated:
22 January 2020