When it's your favourite sports team's game day, it is important you get out there and show your support. Whether you are meeting your mates somewhere for a few beers to watch the game, or catching a glimpse on the TV screens after a long day at work, we have handpicked the best bars to watch your favourite team play within the heart of the city.
The Empire Tavern | 137 Victoria St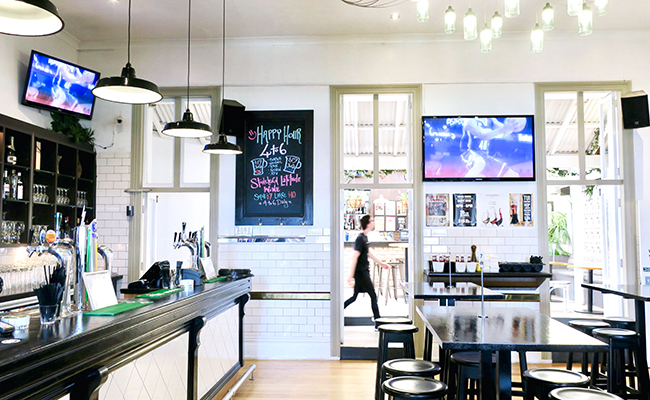 With several screens scattered around the white, crisp and clean interior of The Empire Tavern, its another awesome place to settle in for the night and support your favourite team. The friendly staff will keep you hydrated with their tap beer, wine, or cocktails during those tense and nerve wracking moments.
Andy's Burgers and Bar | Victoria Street West & Hobson Street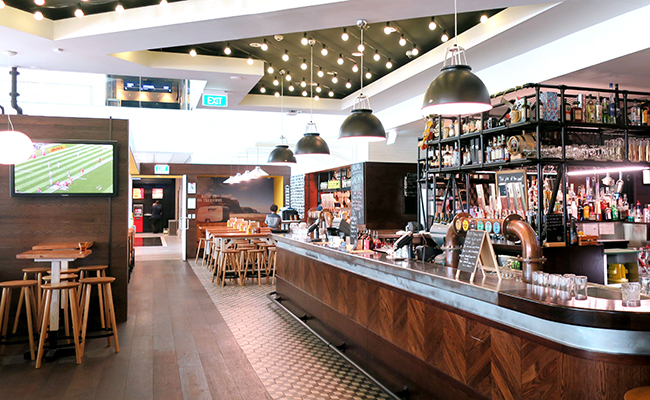 Located right inside the Sky Tower, Andy's Burgers and Bar is the place to go if you want to make a night out of it. Open 24 hours a day, 364 days of the year, there is no excuse for you to miss those international games. With great TV screens, great food, and great beer it is the ideal place to catch your team.
Johnny Barr's | 142 Halsey St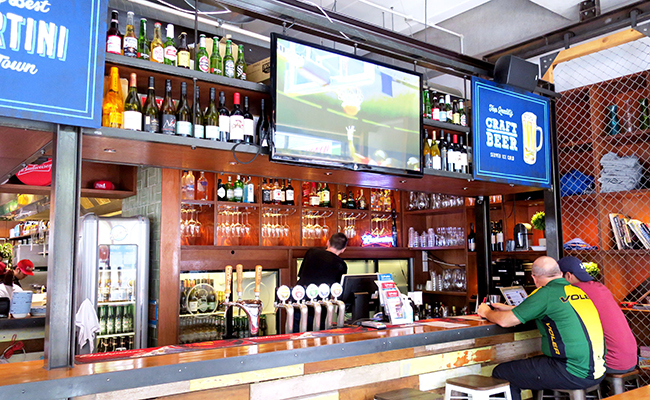 This American style diner has a great casual atmosphere for you to get comfortable and watch some sport on one of their many TV screens. They offer their own line of 'Johnny Barr's microbrews on tap and some tasty American classics to graze over while you support your team – we recommend one of their mouth-watering burgers.
Dr Rudi's Rooftop Brewing Co. | Viaduct, Corner Quay & Hobson Streets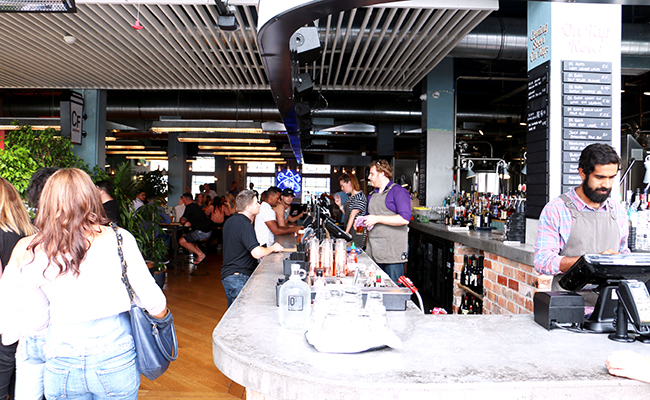 Dr Rudi's large space means that when a big game is on, it's the place to be. Attracting a fantastic atmosphere, your inner competitive side won't be afraid to come out here. With multiple screens dotted around, you can grab a table for you and your friends and throughout the game enjoy some of Dr Rudi's quality food and drinks.
The Fox | Viaduct, 85/87 Customs St W
The Fox is an iconic Sports Bar situated in the beautiful Viaduct Harbour. All major National and International sports are screened at the Fox, and they will happily screen other sports upon request. As an added bonus, the bathrooms are equipped with live sound feeds, so you won't miss out on any key moments.
Last updated:
28 June 2019