Who doesn't love an evening of tapas and good company? Read on for some of our favourite places to meet a group of friends for a drink and shared plates.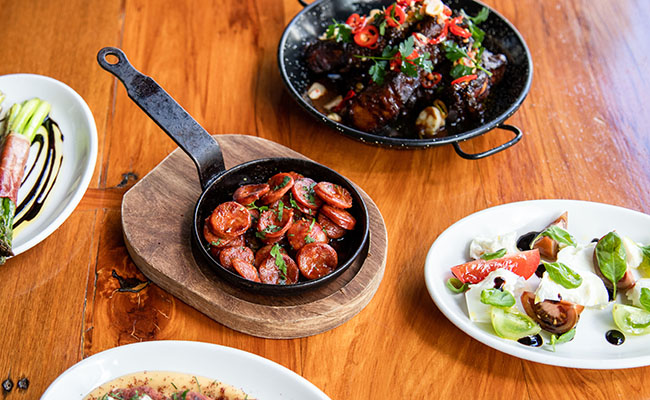 The outdoor seating of Vivace's new Fort St location makes it ideal for a sunny evening with friends. A delightful variety of hot and cold Mediterranean tapas (try the empanadas filled with slow-cooked beef cheek) and a superb selection of wines will keep your whole group happy.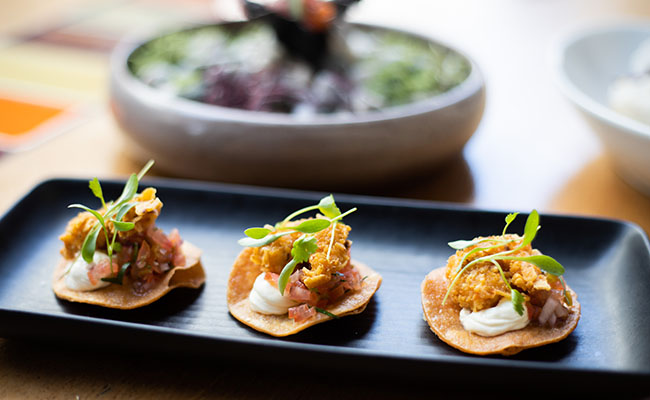 For a true Spanish tapas experience, head to Peter Gordon's Bellota. Your dining pals will clamour over the award-winning Yellowfin Tuna dish, that's fresh and full of unique flavours and textures, they will also delight in the range of shared dishes such as the Gambas Sobre Tostada. Don't forget to check the 4-6pm happy hour menu for deals on drinks and small plates!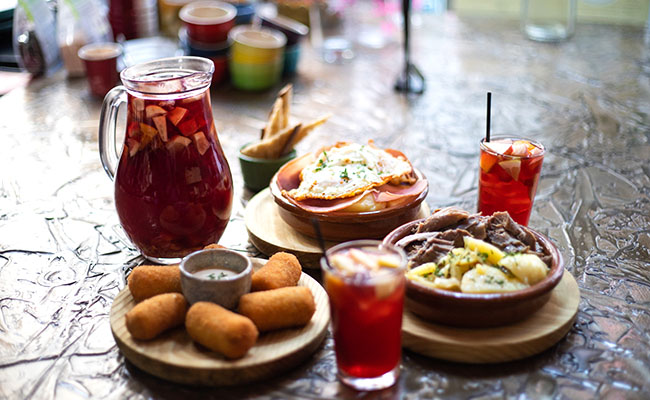 Be transported to Madrid with the authentic dishes at Madriz. Perfect for a casual bite to eat, Madriz's tapas and pintxos combine traditional Spanish recipes with New Zealand ingredients like lamb and kumara. Add a glass of secret recipe sangria to top off an enjoyable evening with friends.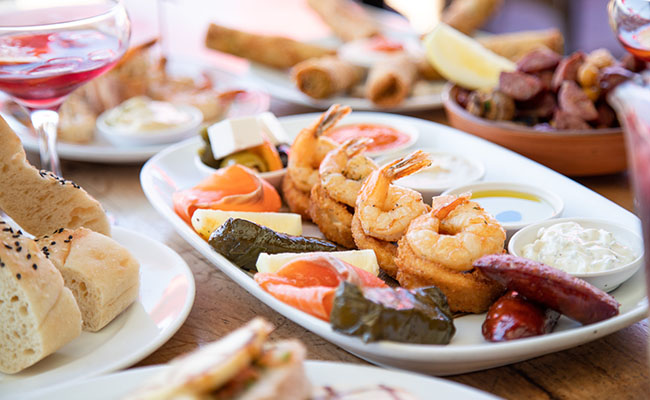 For Mediterranean tapas and wine with a view, direct your group towards Pescado at North Wharf. Vegetarians and meat-eaters alike will find moreish plates they can graze on as they watch the sun set over the harbour.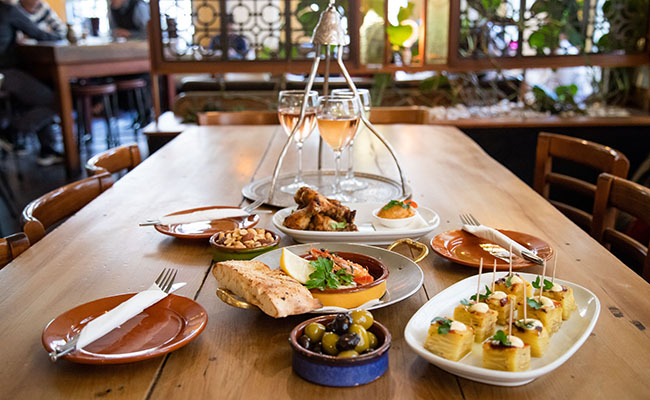 The Auckland institution that is Mezze Bar is a great destination for relaxed tapas at both lunch and dinner. With its central location and late closing time, Mezze Bar is perfect for a drink and a bite when you've got an evening planned in town.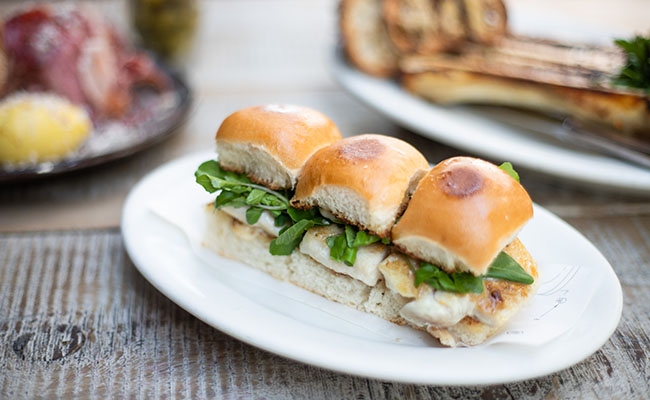 Al Brown's Depot Eatery and Oyster Bar is ideal for casual dining and a catch-up with friends. Seafood dishes are a highlight - try the various oysters and clams, or hapuka sliders if you're not partial to shellfish. There are no bookings, so get there early if you're a large group!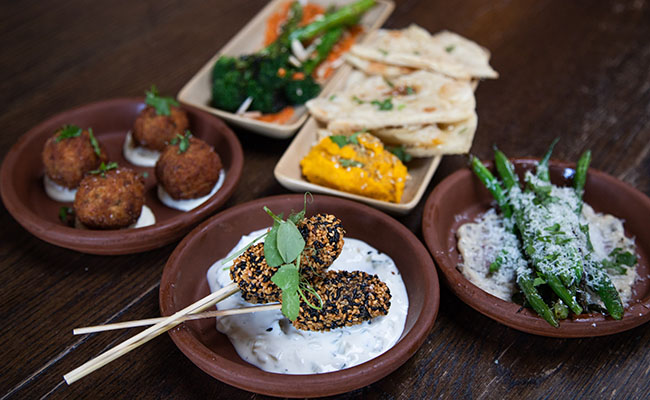 For tapas inspired by Mediterranean street food, La Zeppa is the place to go - especially for large groups. Basking in the social buzz and sun-drenched outdoor deck, you can dine on delights such as salted fish croquettes and lamb pinchos.
Last updated:
20 June 2019