Claim this offer from GameOn Arcade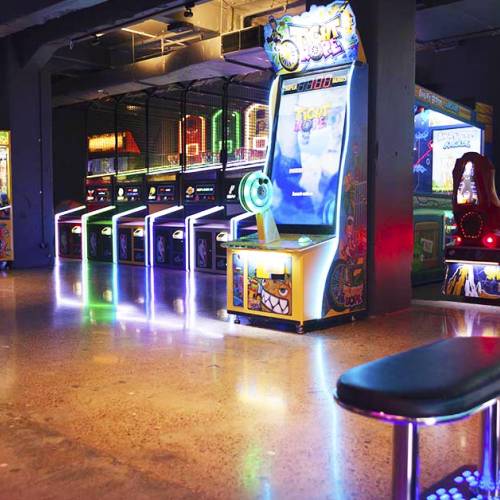 Valid until Jan 31st 2021
$60 Family fun packs (valued at $200)
New exclusive offers are released every 48 hours, so be sure to check back.
To claim this offer and to enter the draw to win the ultimate mini break experience, simply enter your details below. Once done, you'll get an email confirmation with your voucher.
Terms and conditions
For $60 receive 4 x GameOn Arcade cards each with $20 game credit + 1 hour freeplay on any video (blue reader) game + 1 candy floss or giant claw pass + 100 pre-loaded tickets that can be redeemed in the GameOn Prize Shop - Total Package Value $200. Family Fun Pack redeemable at GameOn Arcade, Upper Basement, SkyWorld Building, 291-297 Queen Street. Exclusive offer redeemable until January 31, 2021. ID with the same name as is printed on the voucher must be presented with the voucher at the time of redemption to verify your identity and voucher details. Only one voucher is redeemable per person, and each unique voucher can only be redeemed once. The voucher is redeemable in its entirety only and may not be redeemed incrementally. A voucher cannot be combined with any other offers, except as permitted by the business. All offers are subject to availability.