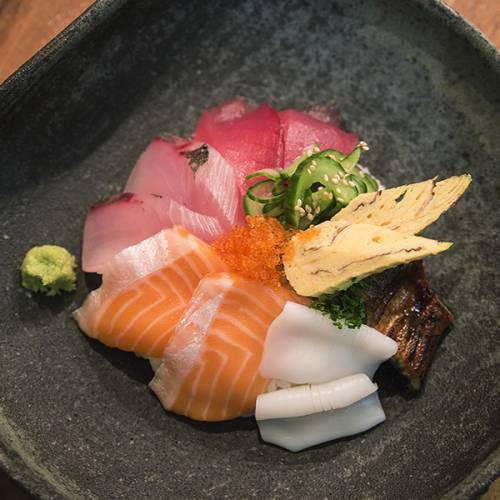 Feeling Japanese for lunch? Head to MASU and discover a taste of contemporary Japanese with its Ekiben Lunch.
MASU's Ekiben Lunch menu appeals to those who work, live and shop in the heart of the city as well as lovers of modern Japanese smart dining.
Take your time to enjoy a stylish set menu of dishes from MASU's sushi bar, kitchen and robata grill.
A colourful array of sashimi, salad and nigiri dishes awaits you.
At the helm of MASU is New Zealand chef Nic Watt, who has led a revered career overseas running successful robata restaurants in London, Macau, Hong Kong and America. Robata is contemporary Japanese cuisine cooked over a charcoal grill where theatre and ambience are as much of the process as the eating. Diners can view the chefs at the robata cooking hearth, creating food-laden skewers and slowly rotating them over hot coals.
Available Monday to Friday, 12pm-3pm.
$55 or $65 per person.
Last updated:
25 June 2019