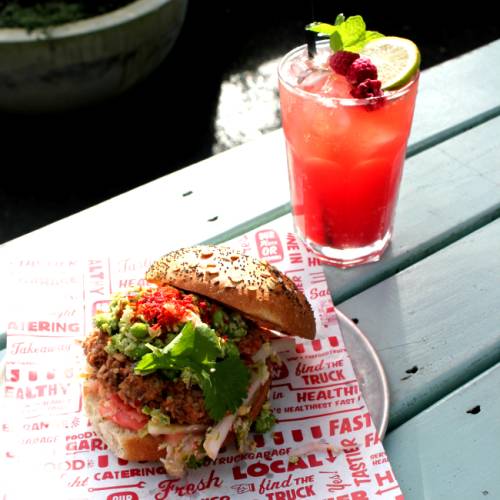 Food Truck Garage has a fresh head chef and a mouthwatering new menu - but never fear your old favourites and the ethos of "delicious, fast (and healthy) food" lives on!  
Bryan McGruer, the mastermind behind this diverse and exciting new menu has a long and illustrious career in the hospitality industry. After years of honing his skills in fine dining he was after a fresh challenge - plus a new, healthy lifestyle. To him, Food Truck Garage offered this and so much more. When we stopped by last week on one of those irresistibly (and inexplicable) sunny winter days in Auckland city, it was tough not to go straight for our old favourite - the famous Beetroot Burger - but we were convinced by Food Truck's co-owner Nick Ward and Bryan to try some of the brand new offerings - clearly expert advice. 
This new winter menu offers moreish, fulfilling and deceptively healthy food - it's definitely easy to see why this place is buzzing every day of the week - and the fact that meals are in front of you within 10 minutes only adds to Food Truck's allure. We love to eat healthy, guilt free fare, particularly during the week; what's great about Food Truck is that you don't have to sacrifice punchy flavours and the fun of dining out for extra goodness or low fat options - it's still at the core of every dish on this fun winter menu - even the sundaes. The daily hot pots are also a star of the new menu - soups, curries and stews at tasty prices. 
We also liked the fact that after a feast of large mains, juicy sides and a decadent dessert, we left feeling satisfied but light, perfect for lunches in the middle of your work day or dining out with the family in between a busy day in the city. 
Here's what we tried and loved on our visit: 
Burrito Bowl
Choose from chicken, pulled pork or the vege option - nut mince. We went for some succulent chicken pieces and loved the flavours, the fresh elements and the playful DIY element of this dish.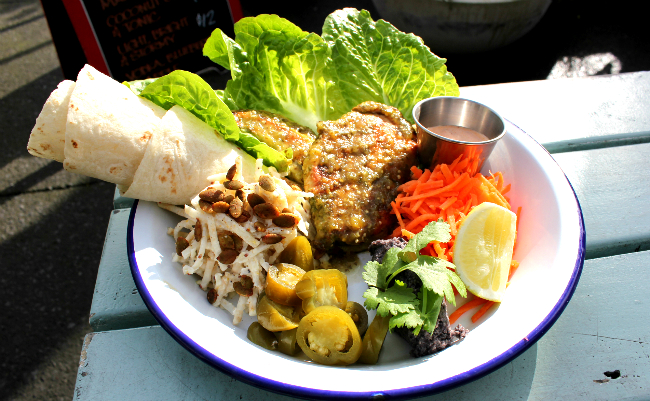 Sloppy Joe (trust us on this one) 
You won't miss the meat on this one - trust us, give nut mince a chance. Finished with wombok slaw, pineapple edamame salsa and crutomat.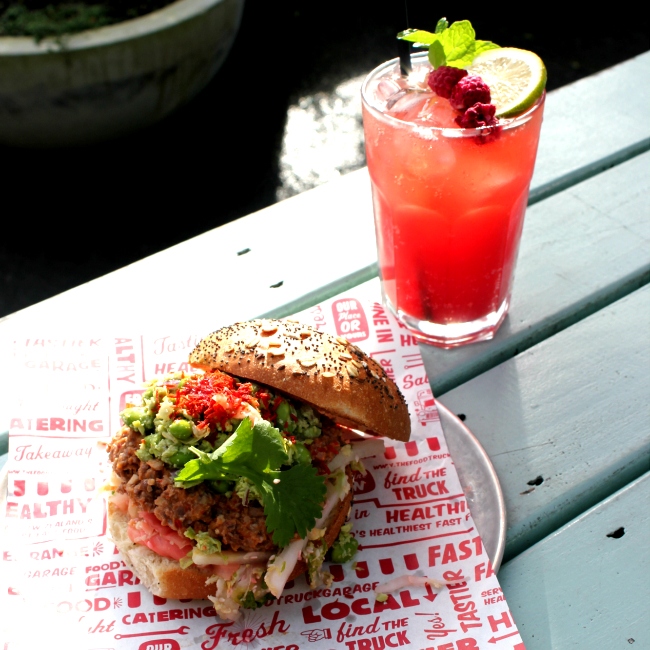 Baby baked potatoes - with awesome sauce!
Just do it - these potatoes are soft, moreish and taken to the next level by Food Truck's creamy but light awesome sauce.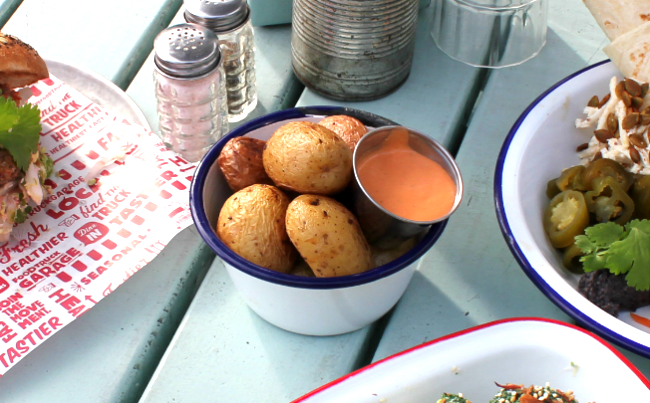 Broccoli
Mixed with Kale and dressed with sesame and crispy shallots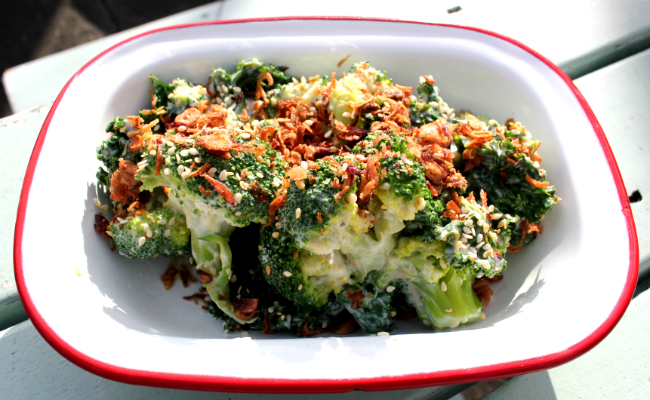 And to finish...
A (healthy) Jelly Tip Sundae 
This delicious sudnae was inspired by Jelly Tip July but was deemed so spectacular by visitors and Food Truck staff that it is now a permanent addition to the menu. Made with vanilla frozen yogurt, raspberry chia jelly and dark chocolate (made with coconut oil to give that perfect frozen hard chocolate effect!)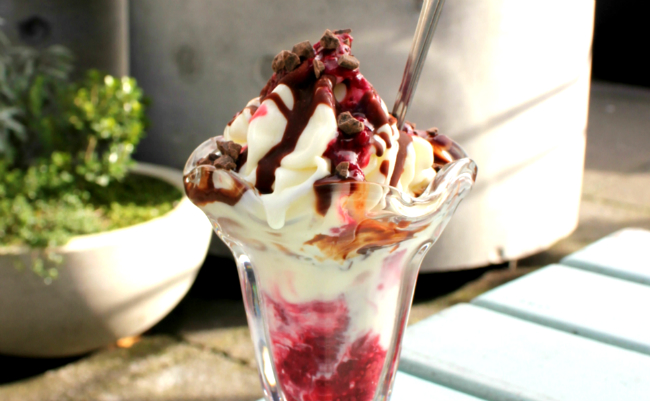 Last updated:
24 September 2015