It can be a true inner-city challenge to find the perfect lunch that is both wallet-friendly and a feel good meal. We've gathered our top 5 picks of healthy lunches in the city centre that are fun, fresh and delicious.
Cabinet Salad, $10 | The Botanist, City Works Depot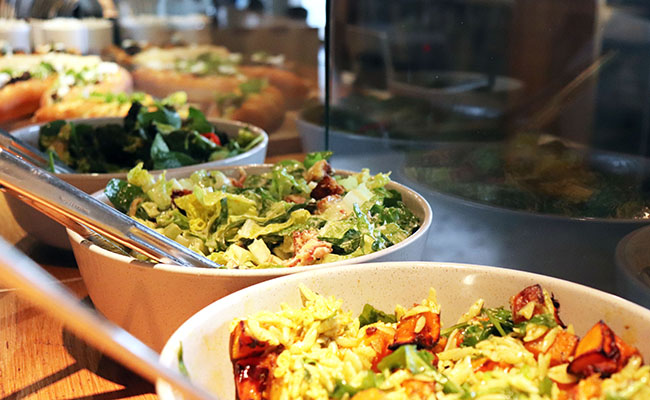 Surround yourself with an oasis of flora in amongst the tasteful concrete walls of The Botanist. Taste the innovative cabinet salads that change to feature the best seasonal produce. The Botanist is at the top of the list when it comes to affordable and appetising options and with its title in the Metro Top 50 Cafes, it makes the perfect excuse for a trip to City Works Depot.
Rice Paper Rolls, $10.50 | District 5, 28 Shortland St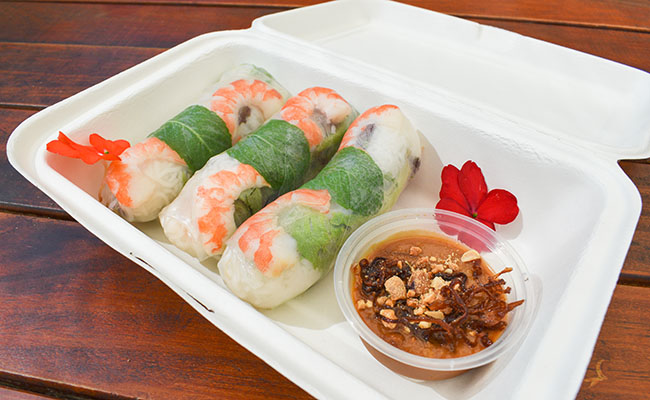 Behind the lively outdoor instalments of District 5, lies a world of mouth-watering Vietnamese street food. The Rice Paper Rolls are wrapped to order, promising the freshest lunch in the heart of the city. Choose between the delectable options of prawn, pork or tofu for an exciting meal that boasts the flavours of Vietnam.
Broccoli Pesto Mason Jar Salad, $12 | Goodlife Juice Co, 47 Fort St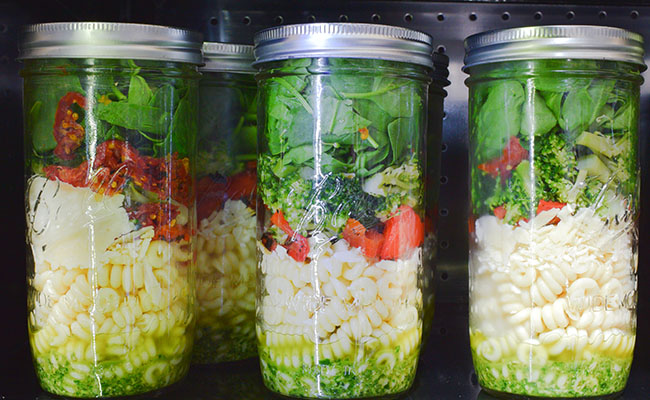 Packed with broccoli, sun-dried tomato, grilled capsicum, parmesan, fusilli pasta and baby spinach, this colourful jar is just as delicious as it looks. The vibrant ingredients are layered into a unique 725ml Ball mason jar and sits in a pesto dressing. Enjoy a healthy lunch that is just as good to the environment, as Goodlife Juice Co follows the goal of being disposable plastic free in the near future.
Make your own salad, $10.90 | Raw Power Cafe, 10 Vulcan Lane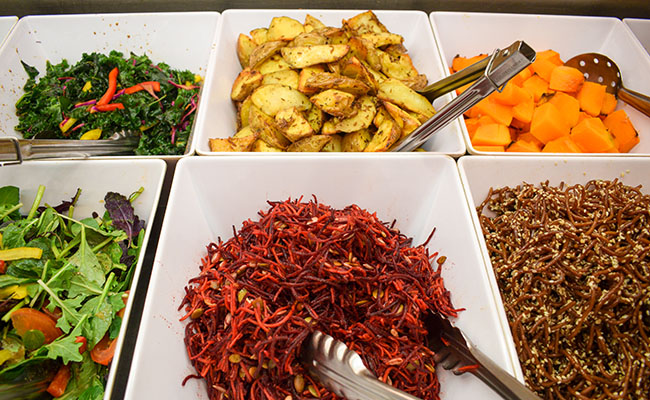 The Raw Power Cafe specialises in hearty vegetarian cuisine so you can rest assured that your lunch time visit will be a tasty one. Build your own salad made up of fresh and delicious ingredients to suit your taste buds. In business for over 10 years, this cozy cafe are experts at pleasing both non-vegetarians and vegetarians alike.
Kale Salad, $10 | Little Bird Unbakery, 14 Customs St East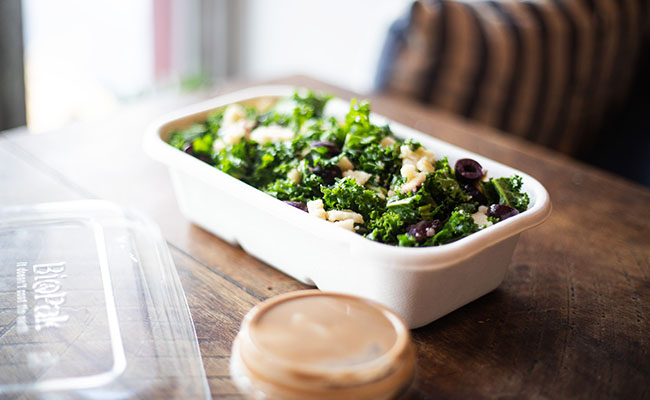 Feel good with the Kale Salad from Little Bird Unbakery in Britomart. It might be one of the most hyped superfoods in recent memory but this delicious salad, heroing kale is one of our favourite options for a quick and easy, grab and go lunch. Make it a guilt-free takeaway with their environmentally friendly boxes and cutlery.
Last updated:
01 July 2019