With the city centre going through many exciting major transformationsand the population growing at a fast rate, it's no surprise that residential developments are being built in response to the high demand to live in the city.
Two skyline-changing developments tailored to the city lifestyle are taking in this challenge: Seascape and Pacifica.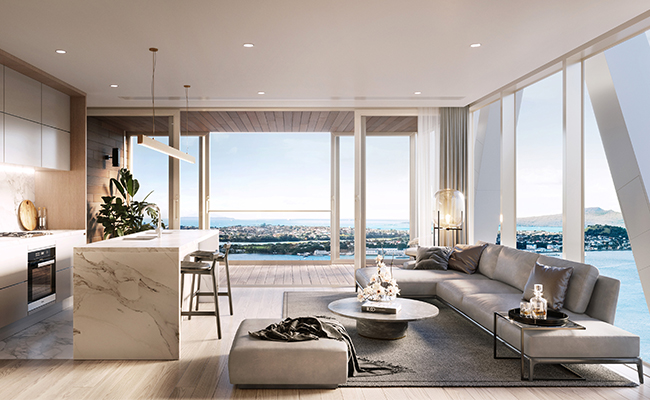 Standing 187 metres high, Seascape will be the tallest residential tower in New Zealand and a magnificent sculptural addition to the Auckland skyline. Only exceeded in height by the Sky Tower, the 52-floor building will house 221 apartments, from studios to a 350-square metre penthouse that will offer breathtaking 360-degree views over our beautiful Waitemata Harbour. The general public will be able to access three floors of retail and restaurants of the base of the tower with a laneway on the ground level linking the apartments to the rest of the city centre. 

This mockup by @AKLUrbanDev imagines the city skyline once The Pacifica and Seascape are complete. Not to scale.
Seconds from Britomart and just minutes away from both Silo Park and the Viaduct precincts, residents of Pacifica - due to be complete by the end of 2020 - are set to enjoy a unique Auckland lifestyle. On top of 282 apartments, the building will also be home to a multitude of amenities including pool, sauna, spa, gym, cinema, library and a barbecue terrace - just to name a few.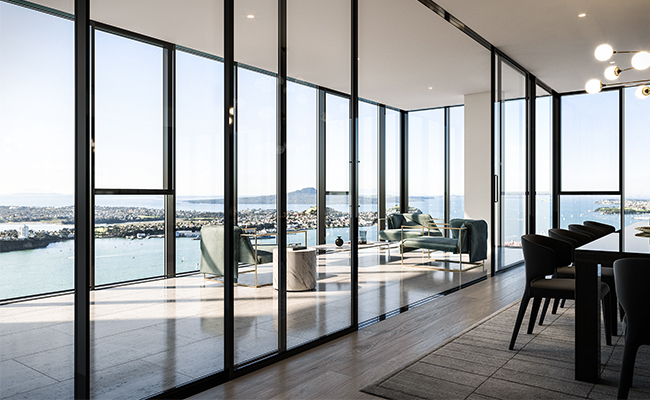 Both The Pacifica and Seascape will be perfectly placed for residents to enjoy everything the city centre has to offer: the best of music, theatre and the arts, dining, shopping and the great outdoors.
Last updated:
05 March 2020