After several years of being an online-only vintage store, Magic Hollow has now established its very own physical shop in the central city's Vulcan Lane. The expansive downstairs dwelling stocks thousands of one-off, on-trend vintage items (sourced primarily from the United States) and is a must-shop spot on most young adults' lists. 
A bit of background: Magic Hollow was founded by 23 year old Laura Wright, who has almost a decade of experience in the second-hand-selling business. She first started scouring opshops and markets for vintage clothing to sell on TradeMe at aged 14, before moving on to selling the hand picked goods via her popular Facebook shop. In 2015 she launched an official website, and this year she has grown the business enough to warrant a brick and mortar location, shipping in thousands of pounds of clothing a month.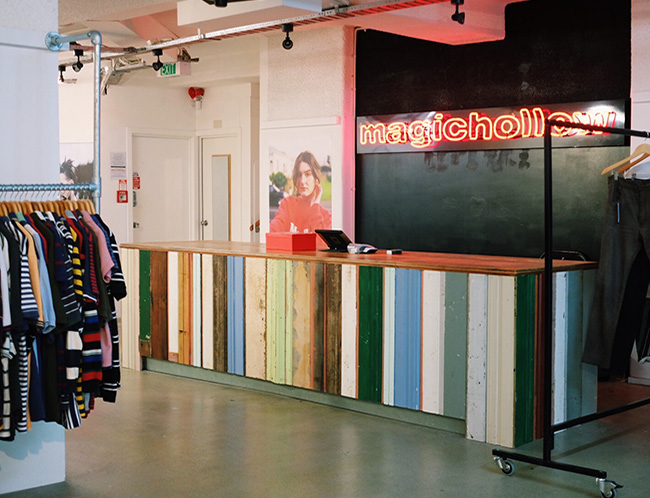 Upon first entry, you can see exactly why hip teens and young adults flock to this place. Floor to ceiling posters of the cool kids of Auckland modelling their wares line the curved staircase leading to the store. It's underground, a clothing cave of sorts. While I wandered around on my visit I wondered if the space used to be a club, I hope so - it would be fitting.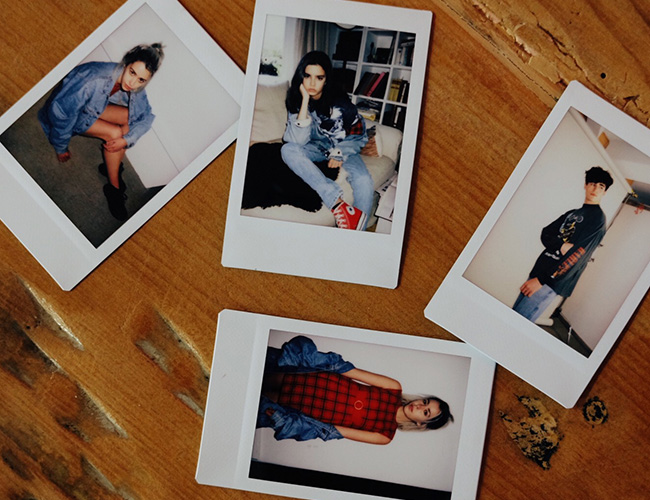 Magic Hollow is focussed on trends and it's doing it well. Primarily street-wear, you'll find racks of denim in all forms (jackets, skirts, jeans, the ever-popular high-waisted cut-off shorts), vintage sportswear and knits. Printed tees are in abundance, with some having been cut and sewn to the popular cropped length of now by their in-house tailor. On my visit I spotted a very 90s floral, button-down, maxi dress ($75) which would not have looked out of place in an episode of Dawson's Creek, and an awesome denim jacket - a personal must-have for any person's wardrobe. They have all iterations of the classic piece - sherling collared, black, American blue, cropped, and in my case, one by GAP with a beige corduroy collar ($115).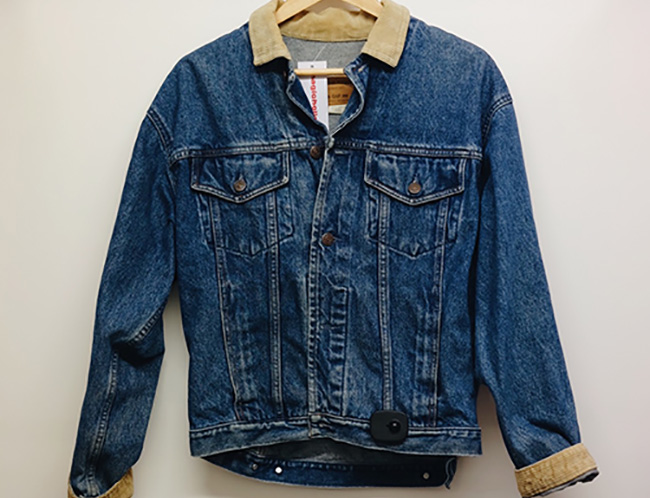 Other favourites included a Nautica jacket ($180) I'm sure my dad had when I was a kid - found in the 'Premium' section of the store alongside an awesome, extremely heavy Ralph Lauren suede bomber ($150), a couple of 90s fit Champion crew-neck sweaters, and Tommy Hilfiger jeans. Two of the best things I came across were a sporty striped red and white and navy playsuit ($55) with a collar that could've been in my mum's wardrobe circa 1985, and a 70s orange-y, mustard-y panelled ribbed long sleeve knit ($55) that I think would look super cool under a structured, short orange-y, mustard-y shift dress ($85) my friend Lani found. Think Twiggy/Margot Tenenbaum vibes.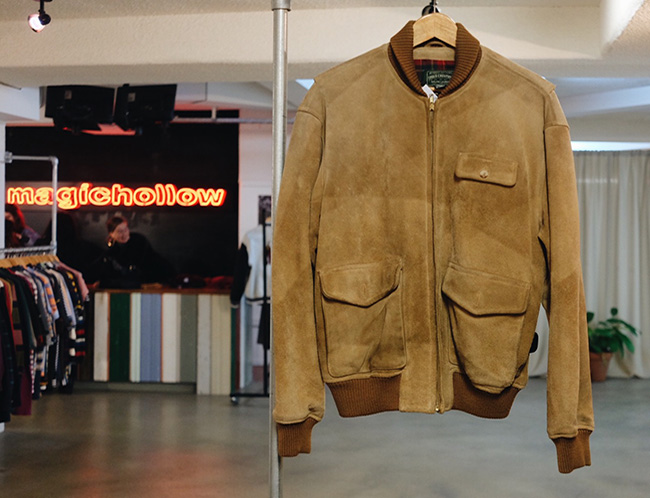 Generally speaking, I am a terrible vintage shopper. I don't have much patience and I don't have a great eye for pieces, which makes Magic Hollow fantastic for me. Laura has gone to the effort to choose items that fit within a particular aesthetic, and she's put in a lot of work to make the store experience great - the merchandising is very clear and the racks are kept tidy, and best of all, all the items are dry-cleaned before going into store (no freaky smells!).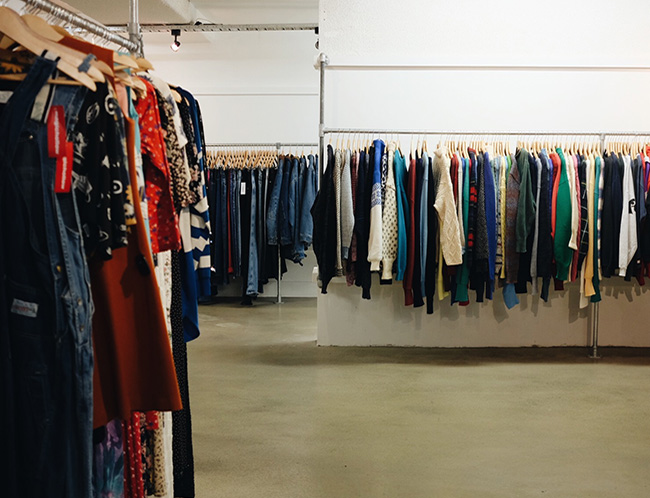 Check it out yourself at 3 Vulcan Lane in the CBD
Last updated:
25 June 2019