Heart of the City is excited to announce the relaunch of their mobile app. Our previous Where Next has had a big update, being renamed HEART OF THE CITY app and introducing some exciting new functionality.
With an updated look and feel and exciting new features the HEART OF THE CITY app has a huge number of suggestions for you to try - whether you're after a coffee, a new lunch option, a restaurant close by or an event this weekend ,
Don't be stuck for inspiration for where to go and what to do the next time you are in the Heart of Auckland City. The Heart of the City app knows exactly what's nearby, what's new and what's on and is full of great ideas and recommendations that will never leave you stuck for options.
Plus, it's full of all the essential information including opening hours, price incidator and contact details along with handy maps and photos.
What's new:
more categories for food and drinks
search for events today and by date range
search for New in the City
much smaller size app
easy launch and easy search
uses far less data and works while you are offline using the last-fetched results
you can now save your favourite listings for later
more photos
better maps
Results served by what's open and what's near you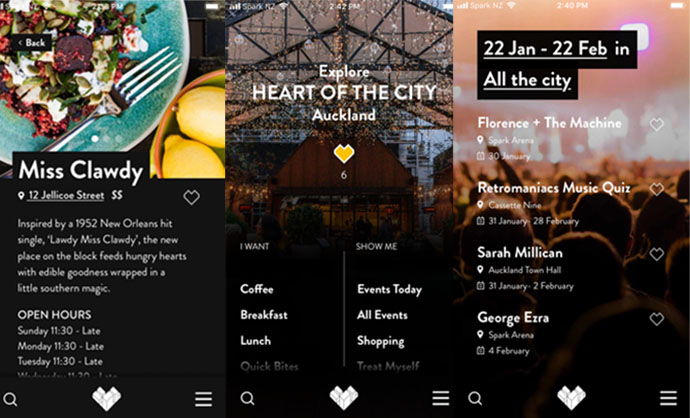 Download the Where Next App for free and never be lost for what to do next.
Last updated:
06 August 2021