Before heading to a show or performance at the ASB Waterfront Theatre, make the most of the award winning restaurants scattered along North Wharf, where you are spoiled for choice with options for a pre-theatre dinner.
Feriza's | 7/12 Jellicoe Street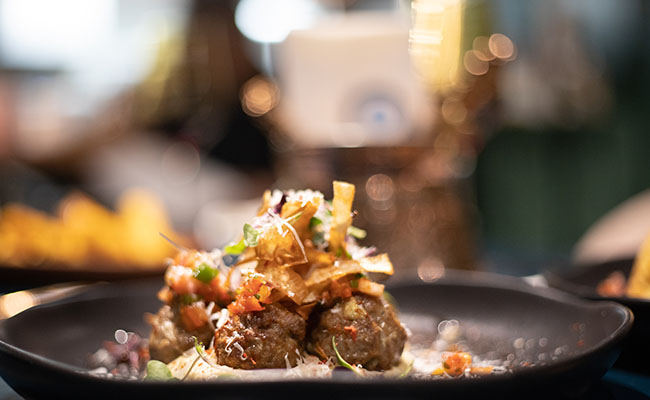 Owned by brother and sister team, Alex and Feriza Isik, the eatery offers succulent mains inspired by their grandmother's cookbook. Feriza's is the perfect place to experience the 'mezze' sharing culture as well as grilled and oven baked delicacies.
Pescado | North Wharf, Jellicoe Street 
Cooking with exciting flavour pairings that will awaken your palate, Pescado brings you locally sourced Southern European mains and tapas in a beautiful traditional space. Spoil yourself with the Moroccan Spiced Chicken or the Pacific Salmon to complete a memorable night.
Baduzzi | 10-26 Jellicoe Street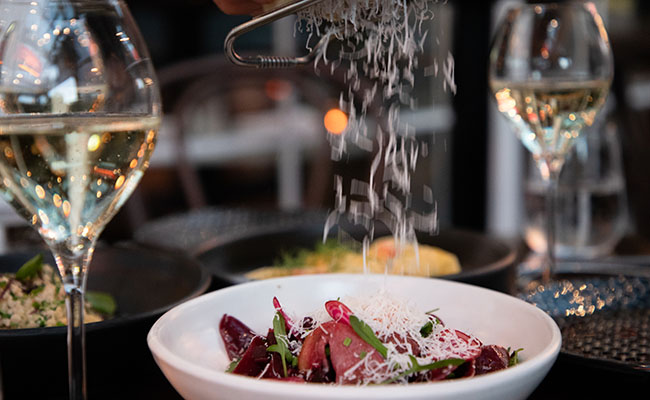 Surround yourself with a vibrant, retro-chic atmosphere and eat mouth-watering food at Baduzzi. Serving creative takes on Italian food with a wide range of menu items, from the creamy texture of Hapuka Linguine Bolognese, to the rich flavours of Pappardelle with Salt Baked Beetroot.
Miss Clawdy | T6/12 Jellicoe Street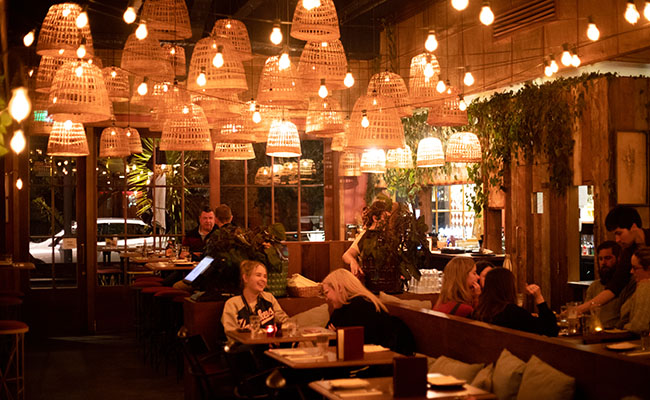 Miss Clawdy is the home to soul food, inspired by LLoyd Price's 1952 New Orleans hit single, 'Lawdy Miss Clawdy'. The feel-good atmosphere of the restaurant and the playful flavours coming out of the kitchen will fuel your show-goer excitement. Indulge in southern cuisine with dishes such as the famous Jambalaya and Cornbread.
Marvel Grill | 1 Jellicoe Street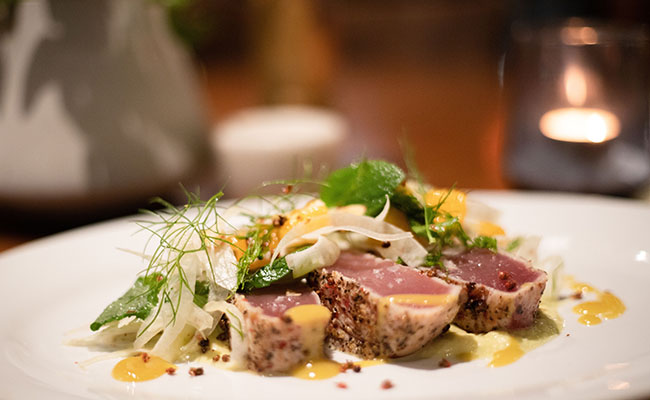 Celebrating local produce from passionate farmers, Marvel Grill's menu offers steaks, seafood and New Zealand mains. Whether it's a night for a Platter Ensemble or a special Grill, the eatery welcomes you with personalised service and a spectacular waterfront dining experience.
Thai Street | 12 Jellicoe Street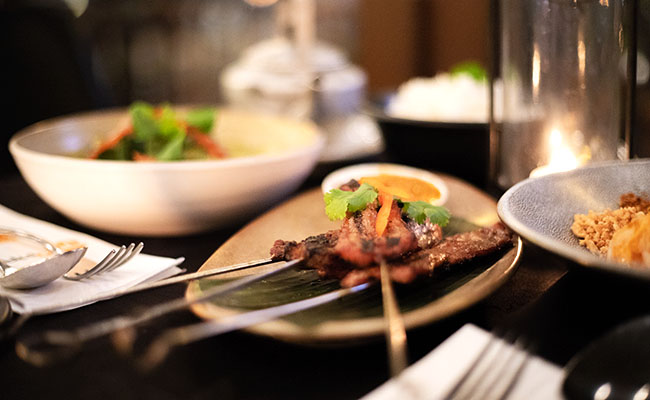 Thai Street's inviting aura promises an authentic and honest Thai experience featuring everything from vegetarian friendly mains to Issaan Grills. Family owned, Thai Street works hard to create flavour packed dishes and exquisite modern takes on traditional plates. 
Jack Tar | 34-47 Jellicoe Street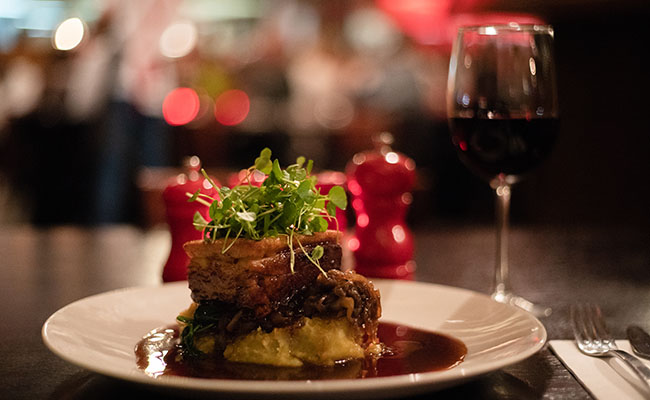 Jack Tar takes comfort food to the next level, serving up Kiwi favourites such as Fish and Chips as well as an assortment of pizza and pasta. If you're feeling like a finer meal, then oysters and cheese boards are also on offer. Enjoy a hearty meal with the waterfront view from the terrace.
Last updated:
15 July 2019